Get the latest announcements from MEF Members across the mobile ecosystem globally in this weekly review of member news…
The interaction between organisations and consumers is set to become revolutionised with all-new Rich Communications Services (RCS), the latest development in the evolution of mobile messaging. The next generation of SMS is set to surge in 2020 – with predictions that it will create a market worth more than US $74 billion by next year, according to GSMA.
Brands searching for innovative and new ways to engage their end-users will be able to unlock the benefits of RCS to their advantage. The pioneering technology provides a richer experience for users, offering a unique form of communication which includes the ability to send notifications and multimedia as well as reaction messages such as surveys.
"With the arrival of RCS, comes a convenient and appealing channel that has an additional layer of trust amongst consumers, as each organisation that uses RCS like charities, banks and retailers must be verified so when a message is received it is guaranteed to be safe and the origin is known," said Nick Millward, Vice President Europe at mGage. "The reliability and adaptability of the RCS system gives brands a variety of use-cases and applications for their customer service strategy. For instance, an airline could send a reminder via RCS to check in for a flight and at the same time provide the full check-in experience complete with boarding pass, flight updates and terminal maps on demand."
As European governments this week made decisions on how large a role China's Huawei will play in next-gen networks, U.S.-based Mavenir is looking to capitalize on the desire for more vendor diversity, both at home and abroad.

Mavenir SVP John Baker told FierceWireless that the company, in addition to Tier 1 customers, already has relationships with smaller and regional operators and is now working with a number of them on opportunities following last year's FCC vote to bar Huawei and ZTE from Universal Service Fund support.
Although a newer entrant in terms of RAN, Baker noted that Mavenir has been pioneer of virtualized platforms, and already supplies many virtualized core elements in U.S. networks. For example, Mavenir currently carries all of T-Mobile's 4G IMS core traffic, and has a 28% global market share in virtualized IMS. Mavenir also works with AT&T, Sprint and Verizon, as well as regional players.
"So you get the advantage of virtualized core, but now that we have virtualized RAN with the OpenRAN, we can address the complete end-to-end capabilities for these guys [Tier 2 and Tier 3 operators] and we can do it cost-effectively," Baker said.
As Poslovni Dnevnik writes on the 29th of January, 2020, the Vodnjan-based IT giant Infobip has recently developed a new product that will be offered to their customers, with the announcement of additional employment of thousands of new employees, which is of course excellent news for the Croatian economy.
Infobip's new "baby" is a "chatbot platform" developed by many teams and departments within Infobip for six months. Speaking more specifically, it is a new computer programme that will soon be offered to clients who will be able to create their own "chatbot" on the Infobip platform, according to a report from local Istrian portal Glas Istre.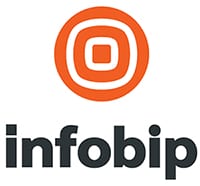 We created the chatbot platform as an innovative online solution because we realised that there was a need on the market as end users increasingly wanted to interact with businesses using conversational channels, such as chat applications like WhatsApp and Viber. Today, end users want quick feedback and assistance when using online services, and such a programme can enable them," explained Kreso Zmak, a product development director at Infobip.
More than three out of four cyber security decision-makers at financial services companies are concerned about the potential for fraud leveraging deepfakes, but just over one in four (28 percent) have implemented measures to mitigate that threat, according to a survey released by iProov.
Asked what services are most threatened by deepfakes, half of respondents said online payments, while 46 percent said personal banking services. Their customers are at least somewhat concerned about deepfakes, according to 71 percent, and 64 percent say the threat will worsen.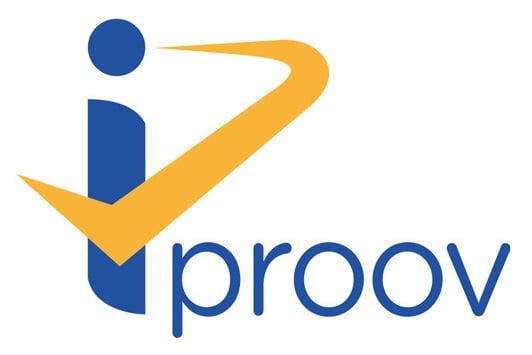 "Whilst it's encouraging to see the industry acknowledge the scale of the dangers posed by deepfakes, the tangible measures being taken to defend against them are what really matter," comments iProov Founder and CEO Andrew Bud.
"It's likely that so few organisations have taken such action because they're unaware of how quickly this technology is evolving. The latest deepfakes are so good they will convince most people and systems, and they're only going to become more realistic."
Jonas Lindeborg is the CTO of Sinch, which provides a cloud communications platform to enable businesses to send mobile messages, voice and videos in seconds. Founded in 2008 in Stockholm, Sweden, Sinch has grown from a six-man team to a 500-strong company. Its platform, which is used by eight of the US' ten largest tech companies, now handles 25 billion API transactions per year.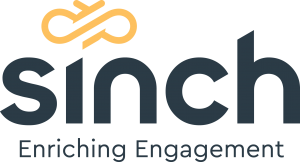 Rob Scammell: Tell us a bit about yourself – how did you end up in your current role?
Jonas Lindeborg: It's a real mix – from home computers in my teens, a computer and programming focus through school, working for a software startup in the early 90s (which was fun but did not scale!) and spending most of the 90s developing safety-critical compilers and custom CAD systems. However, I wanted to influence things, so I drifted into management.
As chief technology officer, it's my role to ensure that Sinch develops the most advanced technologies for our clients across the globe who rely on our cloud services to provide best in class mobile communications with their customers.