Valter Wolf, mobile industry expert and MEF LATAM Director shares discussions from the recent MEF Future of Messaging Summit in Brazil, held in association with Futurecom. At the event, members of the MEF gathered to discuss the potential of content monetization, reach communication services and digital identity.
A large crown of companies and members and industry participants gathered at the inaugural MEF's Future of Mobile summit event in São Paulo. The event was a success by all expectations. This is no surprise as enterprises have a growing appetite for deeper and more meaningful ways to provide a better customer's experience, by communicating with their customers, delivering amazing content and handling personal data.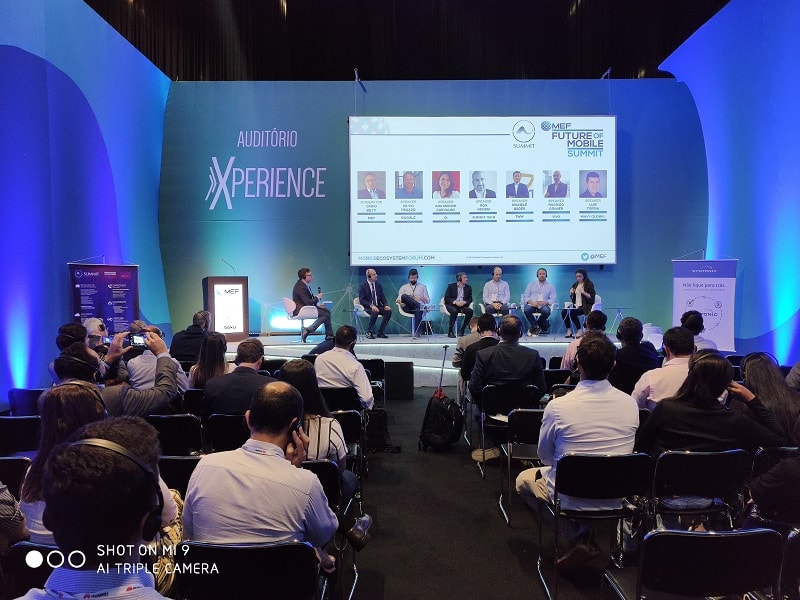 In the "Future of Mobile Content" session, Syntonic CEO Gary Greenbaum and FOX Sports Distribution Sales Manager Oswaldo Singulani Jr announced their launch of FOX Gold market, bringing a sport experience designed for mobile to the Brazilian market. He commented that they used the app during the 2018 World Cup where it generated a 19.2% increase in revenue and 29% increase in media channel conversion.
Carlos Freire, Regional Manager of Napster, presented on how to build deeper relationships with your customers and differentiate your brand with unique music experiences. As part of the initial phase in LATAM, Napster is bringing together more than 60 streamable radio stations and curated playlists around many moods and genres. Additionally, users will have access to 15+ digital-only stations curated for specifically Latinos, available nowhere else.
Guilherme Neves, Head of Business Development of Sidi, presented its view from a R&D Center that has developed and deployed over 1,000 software solutions worldwide to customers like https://mobileecosystemforum.com/wp-content/uploads/2022/07/MEF-Day-One-104-Large-1.pngsung. These emphasise the need for security against cyber attacks, availability through multiple platforms and devices as well as the need to maintain consistency in look and feel on the various points of interaction, so that customers can enjoy the best experience on any device they interact with the companies selling products and services digitally.
In the "Future of Messaging" session, Summitech Technology' CPO, Ron Nessim, demonstrated a live demo for conversational commerce. That demo was particularly interesting in showing how commerce will look in the near-future: Ron started his shopping journey in a messaging chat conversation, moved to a live video call to Canada with the store assistant, and finalised his purchase via RCS messaging thanks to Mobile Connect authorizations.
Luiz Tordin, Product Director of Wavy, discussed about how RCS can give the customer the ability to provide advanced communication services and how AI powered ChatBots are disrupting the conversational market. The opportunity is huge as digital services correspond to only 4,7% – a small but growing part of the e-care market in Brazil.
Silvio Pegado, Head of Business Development Messaging of Google, join the stage with Rodrigo Gruner from Telefonica and Ana Carvalho from Oi to present more details on their recent announced partnership in Brazil.
In the "Future of Digital Identity" session, Boku's VP of Carrier Partnerships Americas & Europe Laurent Frainais showed the potential of using existing mobile technologies to provide valuable solutions to merchants in the markets for fraud prevention, and providing an improved user experience.
One of the highlights was the trend on the biometrics, Gilmar Magi Head of Business Security of 99 Taxi, presented its recently launched safety feature using facial recognition to identify the driver.
The identity session was moderated by Ari Lopes, from Ovum that promoted some interesting discussions with Jorge Leonel of Twilio, Wallace Cintra of Certisign, John Haraburda from Iconectiv and Michele Bader from TWW.