Get the latest announcements from MEF Members across the mobile ecosystem globally in this weekly review of member news…
At the AfricaCom international congress, Orange (Orange.com) is partnering with itel (itel-mobile.com), the leading mobile brand in Africa and, once again, with KaiOS Technologies, maker of the leading operating system for smart feature phone KaiOS, to launch a new 4G version of the Sanza Phone, "Sanza XL". From December 2019, this mobile phone with voice recognition functionalities will be on offer for around 28 US dollars in seven countries in Africa and the Middle-East: Botswana, Cameroon, Côte d'Ivoire, Egypt, Jordan, Mali and Senegal. Other Orange Group countries will follow in 2020.
The device enables access to over two hundred essential applications, including: WhatsApp to send voice messages in any language, Boomplay, YouTube, Facebook and the Google Assistant to control certain device functions with your voice.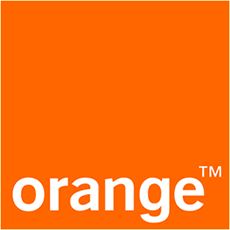 In Africa, price is often an obstacle to purchasing a mobile phone and, by extension, accessing the internet. This is why the Sanza XL will be on sale for around 28 USD and will be progressively launched in 7 countries, followed by the other Orange Group countries in 2020. By extending the Sanza range with the Sanza XL, Orange, a champion of digital inclusion in Africa and the Middle East, is reasserting its commitment to supporting its customers and offering internet access for all.
Boku Inc, the world's leading independent direct carrier commerce company, has announced that it has entered into a partnership with a global mobile telecommunications group to provide mobile identity verification capabilities to the Partner's mobile network operator subsidiaries worldwide.
As part of the agreement, Boku will integrate directly with the Partner's global hub, enabling any of the Partner's mobile network operators worldwide to connect with Boku's Identity platform through a single connection.
The mobile identity verification provided by Boku will enable the Partner's mobile subscribers to enjoy silent, frictionless verification and authentication processes across every mobile interaction with Boku's global merchant portfolio.
Stuart Neal, Chief Business Officer, Boku Identity, commented:  "Consumers are constantly looking for easier frictionless ways to interact on mobile. This agreement will see us continue to build on our strong relationship with this Partner, enabling their operators to seamlessly integrate identity verification.
"For the Partner, it will deepen their relationship with their customers by enabling them to interact and transact in a natural and convenient way. This is another endorsement of Boku's strategy to touch every mobile interaction and whilst progress on Identity has been slower than we initially would have liked, this agreement is yet another indicator of the exciting opportunity ahead of us."
Neustar, Inc., a global information services company and leader in identity resolution, is partnering with Tatango, the market leader in mass text message marketing software, to improve the deliverability of their client's text messages.
Tatango, whose marketing software enables their clients to send mass text messages, powers some of the largest text message marketing campaigns in the United States. Text message deliverability is one of the most critical components to a successful messaging campaign.

"Through careful analysis and our own rigorous testing, Neustar proved to be the gold standard in providing the most accurate real-time data about a consumer's mobile device," said John Moody, Chief Technology Officer of Tatango. "Neustar customer identity solutions will, among other things, enable us to dramatically improve the deliverability of our clients' text messages, making absolutely certain that messages are reaching their intended destination."
Companies need to look towards automation and Artificial Intelligence (AI) in order to provide customers with the service they want, according to a new study of more than 4,000 consumers and 600 customer experience leaders conducted by mobile messaging solutions provider OpenMarket. The study also revealed customers don't feel brands understand the best platforms to use to communicate with them.
The report, "Empathy in Age of AI," revealed brands are finding it difficult to achieve the type of empathetic, interactive service they would like to offer and that consumers are demanding.

"As modern technology takes on a larger role in the customer service process, our study shows that businesses relationships with their customers that are forged through automated systems can be just as strong as those forged as a result of interactions with (human) brand representatives," said Tracey Milham, Global Brand Lead, OpenMarket. "However, we must remember that machines do not have the ability to vicariously experience the feelings, thoughts, and experience of another. To this end, brands must use this technology to maintain always-open lines of communication to their customers."
Dynamic spectrum sharing (DSS) is a software-based functionality that allows a base station to simultaneously transmit LTE and 5G NR communications at the same time in the same band. This means operators can avoid the costly, time-consuming process of re-farming spectrum while still scaling out 5G coverage in mid- and low-band frequencies.
Ericsson is currently testing its DSS technology, called Ericsson Spectrum Sharing, in conjunction with operator Swisscom, which was an early-mover on 5G commercialization in the 3.6 GHz band. Swisscom, like its counterparts in the U.s., is looking to DSS to move from targeted 5G coverage to nationwide coverage.

Swisscom's Head of 5G Patrick Weibel said DSS let's the service provider "best leverage the existing frequency spectrum and infrastructure for 4G and 5G customers, depending on their needs. Spectrum sharing will ensure that Swisscom can provide extensive 5G coverage to its customers as soon as possible."
DSS also underlines Verizon's near-term 5G strategy. The operator is currently working to turn up millimeter wave-based 5G in 30 markets by the end of the year while also expanding its millimeter wave-based fixed wireless access 5G Home service.
MEF @ FutureCom: Summit for LATAM Mobile Ecosystem
A large number of MEF members and industry participants gathered at the MEF pre-conference event in São Paulo.
Syntonic CEO Gary Greenbaum and FOX Sports Distribution Sales Manager Oswaldo Singulani Jr announced their launch of FOX Gold market during the summit, bringing a sport experience designed for mobile to the Brazilian market.
Summitech Technology CPO, Ron Nessim, demonstrated a live demo for conversational commerce. In the demonstration of how commerce will look in future, Ron started shopping on a messaging chat, moved to a  live video calls to Canada with the store assistant, and finalised his purchase on RCS messaging thanks to Mobile Connect authorisations.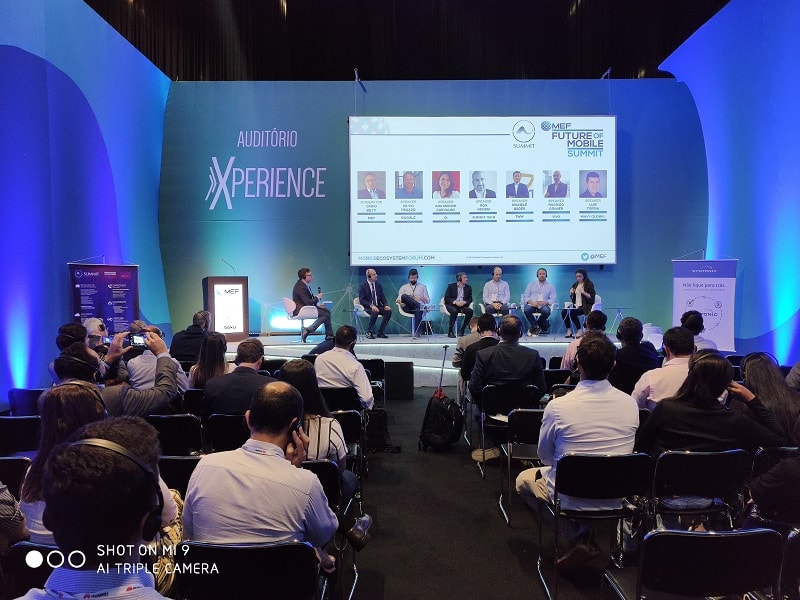 Boku's VP Carrier Partnerships Americas & Europe Laurent Frainais showed the ease and the potential of using existing mobile technologies to provide valuable solutions to the merchants in the markets for fraud prevention, and improved user experience.
Other members presented in the sessions included Luiz Tordin from Wavy Global, Daniel Schiffer and Rodrigo Gruner from VIVO, John Haraburda from Iconectiv and Michele Bader from TWW.