Get the latest announcements from MEF Members across the mobile ecosystem globally in this weekly review of member news…
Global Message Services keeps expanding into the Nepali market, being proud to announce an exclusive partnership with Smart Telecom Nepal, which expands GMS' presence in South Asia. GMS has launched P2A, A2P, and P2P direct hubbing for the operator. With Smart Telecom Nepal being the second out of a total of 3 national operators in the country, GMS has covered a total of 56% of the Nepali market.
Commenting on the deal, GMS' managing director Iurii Makarenko noted: "Sealing the exclusive partnership with Smart Telecom Nepal is a significant milestone in GMS' expansion into the markets of South Asia. Now covering 56% of Nepali market, GMS is more than keen on helping our partners to maximize their business and discover new opportunities for revenue growth."
Thailand's Ministry of Foreign Affairs (MOFA) has awarded a contract for the supply of 15 million biometric e-passports over the next seven years to a consortium including Gemalto, according to a company announcement.
The contract awarded to the DGM consortium represents one of the largest passport programmes for the Thales Group, of which Gemalto is a member, in the world. Other consortium members include Data Products Toppan Forms Ltd. and MultiCert.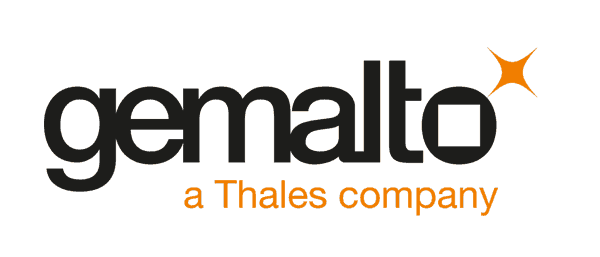 The passports are being launched under the government's 'Thailand 4.0' initiative to provide a technically advanced, high-security travel document for Thai citizens as part of a transition towards an economy based on innovation and dynamism. The document includes multiple images, one a true color UV photo, to meet the security standards recommended by the International Civil Aviation Organization (ICAO), along with secure embedded software for fast border crossing. The consortium will also implement an end-to-end electronic passport system to adhere with the Personal Data Protection Act of Thailand.
Two active high security production sites will be established to increase capacity and ensure business continuity and security, and Thales will provide continuous training to develop local expertise. Enrolment operations will also be expanded for more efficient registration.
Ericsson and Swisscom have deployed 5G Radio Dots in the Swiss service provider's live 5G commercial network and simultaneously made the first 5G data call in Europe between two offices over the 5G Radio Dot System during a Joint Mobile Day event in Bern, Switzerland.
The call, made on July 1 between Ericsson's office in central Bern and Swisscom's office in the nearby town of Liebefeld, is the latest tech milestone for the Swiss service provider's 5G network rollout since it became the first in Europe to switch on a commercial 5G network – fully powered by Ericsson – in April this year.

Head of Joint Mobile Group at Swisscom, says Ericsson's indoor small cell system is the perfect complement to strengthen Swisscom's USP best net and provide the best experience for our customers.
"The 5G Radio Dot System offers us a high performing and reliable network in indoor areas. We continue to expand our 5G network across Switzerland to deliver premium connectivity across the country, Ericsson's innovative 5G Radio Dot is another important building block," said Staub.
Two years ago, Neustar was taken private when Golden Gate Capital acquired it for $2.9 billion.
Since then, the company has focused its marketing industry offering around three areas: marketing analytics, first-party data services and identity resolution. Many of these capabilities were brought into Neustar through acquisitions of companies like MarketShare, TRUSTID, Aggregate Knowledge and TARGUSinfo.

This week on the podcast, CEO Charlie Gottdiener talks about how Neustar has sought to build on those holdings by investing in engineering and data science. This is particularly true of analytics and attribution (formerly MarketShare).
"We're really focused on making our analytics business larger, unifying our capabilities, and getting better at the execution," Gottdiener says. "To deliver on multi-touch attribution [is] a huge data exercise. You're taking data inputs from all kinds of different marketing channels. You have to match them together and you have to apply them to the analytical model. To do that well, it's a huge data problem."
The communications landscape is evolving at an incredible rate, with businesses everywhere turning towards cloud-based platforms to access lower costs, higher flexibility, and improved productivity for their teams. BICS, a leading provider in international communications enablement, is one of the vendors helping today's service providers to give organisations the global and flexible communication environments that they need in the cloud.
I caught up with the Product Manager of Cloud Communications for BICS, Daniel Behar, to learn more about how their numbers and API portal offerings are empowering today's global service providers.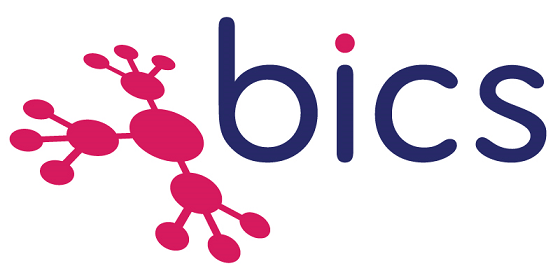 Working in the Voice Innovation department at BICS, Daniel was in an excellent position to tell me about how numbers-as-a-service solutions offered by the company have evolved over the years. Today, BICS offers international expansion options for the CCaaS and UCaaS providers around the world. The organisation's API portal enables simple real-time number provisioning and management, alongside address updating capabilities, putting expansion within reach for its customers.
By removing the headache of regulations, fraud, and emergency services compliance for service providers, BICS can give companies everything they need to evolve with numbers, whether that's easily integrating them into their existing systems or white labeling for their own customers.