Get the latest announcements from MEF Members across the mobile ecosystem globally in this weekly review of member news…
Route Mobile Limited, a leading cloud communications platform service provider, today announced its latest offering – Instant Virtual Number.
Instant Virtual Number ("IVN")which is integrated with cloud telephony, enables the subscriber to have two numbers – the normal number ("The Primary Number") and a temporary virtual number ("Secondary Number") which is the IVN. To the outside world, the Instant Virtual Number would reflect exactly like a normal number.

Mr. Rajdipkumar Gupta, MD and Group CEO, Route Mobile said, "Customers/subscriber privacy/confidentiality is of utmost importance to operator networks, yet one of the key concerns raised by their customers. Route Mobile's Instant Virtual Numbers intends to solve this problem in terms of privacy. An IVN serves consumers with an option to have additional numbers on their existing sim card. Although they would have an additional number which would act as an instant virtual number, it would work exactly the same as that of their primary number. Route Mobile brings you this solution which is aimed at benefiting personal privacy."
Global communications software provider IMImobile PLC, today announced that it has conditionally agreed to acquire 3Cinteractive Corp (3C), a private US, cloud-based mobile customer engagement platform company. This will see IMImobile acquiring complementary product capabilities and a new blue-chip customer base in North America.

"We are delighted to announce the acquisition of 3Cinteractive and look forward to bringing our technology platform and automation capabilities to more clients in North America and enhancing our RCS deployment capabilities globally," commented Jay Patel, Group Chief Executive of IMImobile.
3Cinteractive provides a number of mobile engagement capabilities to enterprises, including mobile messaging, mobile coupons, mobile wallet, mobile web, and more. 3Cinteractive is a pioneer in the Rich Communications Services (RCS) Business Messaging market in North America, and the acquisition will see IMImobile establish a leadership position in deploying RCS Business Messaging solutions for large consumer-facing brands and enterprises globally.
Kaleyra, an international in-mobile messaging service for banks and companies, and Epiphany, a technology startup operating globally, have signed a partnership agreement.
This will enable the two to jointly support banks in their digital transformation efforts, from basic revised Payments Services Directive (PSD2) compliance to delivering new banking experiences, to enabling core banking modernisation.

Kaleyra and Epiphany's collaboration will aim at helping their joint customers, with PSD2 compliance solutions, as well as ready-to-use products and tailor-made solutions – such as Instapay and Account Aggregation – that meet all the security criteria required by the banking system.
Epiphany's full stack digital banking platform is the result of a deep knowledge in systems development and integration expertise with banks. It is equipped with a sandbox and developer portal, to allow developers of banks and fintech to quickly create the new products they need.
Market research advisory firm Mind Commerce believes industry cooperation is needed to standardize definitions of what an "unwanted call" is, and create a framework for testing the quality of spam call detection solutions.
Hiya is the first carrier spam detection solution provider to commit to the effort, but Mind Commerce CEO and founder Gerry Christensen told FierceWireless that for the effort to be effective, other leaders in the space, like TNS and First Orion, would need to get involved as well.
In a May interview with FierceWireless, Hiya founder and CEO Alex Algard said the industry needs a standard way to measure the effectiveness of spam filters, and the company has suggested its own methodology as a blueprint for that.
Ideally, Christensen envisions spam detection service providers sitting down to cooperate on a certain level, but with third parties in place to provide oversight or governance. For example, Christensen sees a group made up of a party like Consumer Reports to provide the consumer validation piece, an industry organization like CTIA, and a market research or consulting firm providing oversight.
ForgeRock, the leading platform provider of digital identity management solutions, today announced the immediate availability of Open Banking Accelerators, for the banking and payment ecosystem, including Third Party Providers (TPPs) to jumpstart compliance with UK and related Open Banking standards.
The Accelerators reduce time, cost, complexity and risk of implementation errors in making APIs secure and building a fit for purpose, robust and scalable Open Banking infrastructure.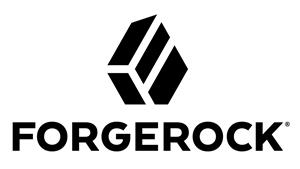 ForgeRock has created a 45-minute on-demand webinar for organizations to learn how to easily implement the Open Banking and PSD2 standards focused on TPP On Boarding, Consent and Access to Resources. The webinar will provide an overview of ForgeRock's Open Banking and PSD2 Accelerator solutions and the previously announced Sandbox-as-a-Service.