Shiv Putcha, Principal Analyst at emerging tech specialists Mandala Insights, continues his series of posts from MWC Shanghai, here sharing 8 key use case examples of 5G innovations from the show, and discusses why China is ahead of the curve when it comes to 5G deployments.
1) Facial Recognition will be a big driver of edge cloud in China
Facial recognition will be huge in China. In fact, it's already big news. Getting through immigration for entry in Shanghai required a full biometric and facial recognition scan thought the exit procedures were very fast. Facial recognition per se is not uncommon anymore but the number of endpoints in China across airports, train stations, hotels, buses and more where your face is scanned for registration and verification purposes is growing rapidly and would suggest a much bigger platform in the near future.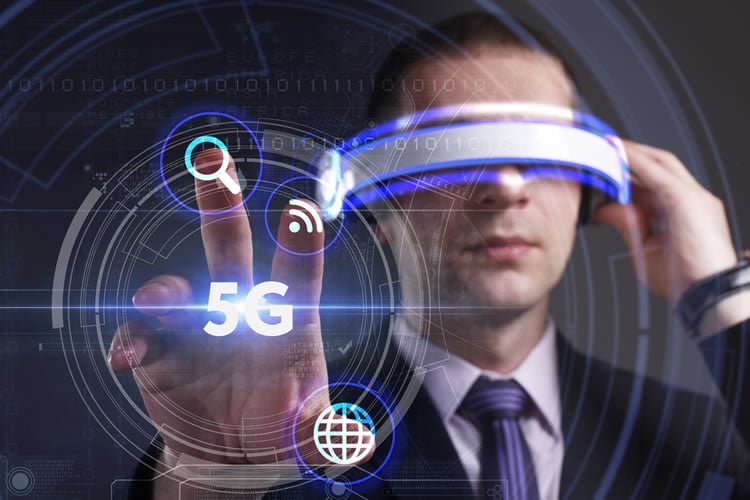 Facial recognition is a good example of the limitations of the current, centralized public cloud architecture. China will likely have the widest adoption and a majority of the use cases would be in "the field", in airports, metros, highways and so on. Today, most of these endpoints will be connected by fixed-line broadband but as the "network" of endpoints grows, mobile connectivity will be crucial. Real-time verification in several use case scenarios will also require edge compute and reliable wireless backhaul networks. These new requirements will run into one major challenge – the speed of light! Put simply, the further into the field the end point is, the longer it would take for the data packets to traverse the network back to the centralized cloud data center for processing and next steps. Deployment of a robust edge cloud would solve these issues and would also mean big opportunities for vendors like Intel.
Among the many demos at MWCS19 was a facial recognition and payments application for the Guizhou Public Transport Authority. Basically, all of the buses would be equipped with a device that would accept both QR code payments or, if commuters opted in, facial recognition would automatically deduct payment from linked bank accounts and allow them to board without transacting at the door. While privacy questions are obvious and will linger, there is tremendous potential for facial recognition in this use case to speed up the free flow of commuters and avoid bottlenecks in a country with as many commuters as China.
The more impressive feature of China's IoT leadership is the way millions of sensors, cameras, and other devices merge seamlessly with application software and payments platforms to create truly immersive experiences. The advent of 5G will throw up even more use cases."

Shiv Putcha, Principal Analyst
2) 5G will enable AR/VR & Cloud gaming, radically changing form factors
A demo at the China Mobile booth validated some of our thinking around cloud gaming and AR/VR. While they are distinct segments, they overlap when it comes to devices and the constraints that current form factors place on growth. The issues with glasses and headsets for AR/VR and gaming are numerous but the cost of the device and the bulky form factors were significant impediments. A big part of this equation is that these devices need to perform all of the computing, rendering, etc locally. That is, on the device. As a result, a lot of components need to be packed into these devices, especially for VR.
However, 5G will have significant benefits for both AR/VR and cloud gaming segments. With high bandwidth and ultra-low latency on offer, we will see the rise of "thinner" and more "regular" styled glasses and headsets due to the fact that the heavy lifting can be done in the "cloud" with split rendering, leaving more bandwidth-light activities for the device itself. To be sure, the edge cloud location that would do the heavy bits of processing will vary depending on the use case scenario. For enterprises and vertical segments, the edge cloud server could well be located on the premise whereas, for consumers, it would be further out in the network.
At the China Mobile booth, I was able to test some AR glasses from Nreal. The video quality was quite good but the white bridge above the nose pads was too hot for sustained usage. Clearly, there are some kinks to be worked out but this is a very promising area for innovation.
3) China is a IoT use case nirvana
I've talked about the massive scale of the installed base of IoT devices in China, but it goes beyond the numbers. The more impressive feature of China's IoT leadership is the way millions of sensors, cameras, and other devices merge seamlessly with application software and payments platforms to create truly immersive experiences. The advent of 5G will throw up even more use cases.
My favourite from MWCS19 was a remote mining demo in the Huawei booth, where I got to test my specialist operator skills on a bulldozer/digger machine at a mine in northern Henan province. Latency was not quite as advertised but let's just put the overall experience down to the fact that I won't be acquiring a specialist license any time soon!!!
4) China is truly a "cashless society"!
It's hard to describe the sophistication of China's mobile Internet until you experience a street food vendor accept digital payments or buy a Coca-Cola at a vending machine, or buy train tickets and pay tolls, all through WeChat.
My favorite use case was the toll payment options through WeChat and Alipay. Such innovations are not unique to China by any means but what is unique is the sheer scale of the deployments, with countless ecosystems of software and hardware vendors for every conceivable use case, all applied at a scale that is generating transformative experiences for a billion plus citizens! The ease of payments in China bodes well for the monetization potential of 5G, especially for mobile broadband and consumer services.
5) AI/ML will be crucial for handling rising network complexity
One of the announcements at MWCS19 was China Mobile adopting Nokia's massive MIMO Adaptive Antenna (MAA). This version was done specifically for China Mobile's unique bandwidth requirements in China. At 320W, this is likely the most powerful antenna available today. This is important because CSPs like China Mobile will spend many years trying to juggle large subscriber bases across 4G and 5G networks. The higher power output will help with coverage and bandwidth but this is not enough for managing the cost and power efficiency combinations that CSPs will face.
Indeed, network complexity will continue to rise exponentially, especially with the introduction of network slicing and other 5G features. The secret sauce for managing this in a dynamic fashion will be AI and ML technologies, which will be crucial for handling of CSPs rising network complexity.
7) China is blanketed with mobile coverage.
As mentioned earlier, China has over 5 million "cells", which is seven times the equivalent number for another large Asian country — India! Those who continually seek to minimize the importance of the CSP community and wish to relegate them to "dumb pipe" connectivity providers should seriously consider the consequences of under-investment in networks. None of the amazing use cases in China and beyond would be possible without seamless mobile connectivity…regulators, government agencies, webscale and OTT companies will ignore this at their peril!
8) Robots and the Digital Economy Plan
Robots and automation will be a crucial driver for China's new Digital Economy, as evidenced by the many robots, AGVs and other "vehicles" at MWCS19. The dancing robot at the China Mobile booth that mimicked the person standing behind was struggling a little with latency issues. The automated guidance vehicle (AGV) for a pilot deployment at a hospital in Guizhou province for dispensing hospital supplies…(turns out that it was sporting a Huawei fixed wireless CPE under the hood). The automated barista robot developed by ABB that dispensed espressos through Nespresso capsules. The RoboTechnik AGVs at the Ericsson booth that performed tasks in synchronized routines.
The list goes on. China's installed base of connected devices and endpoints, ubiquitous mobile coverage, application, and consumer software and payments are all coming together in a perfect storm of innovation and co-creation that are powering the digital transformation of traditional industries and vertical segments in China.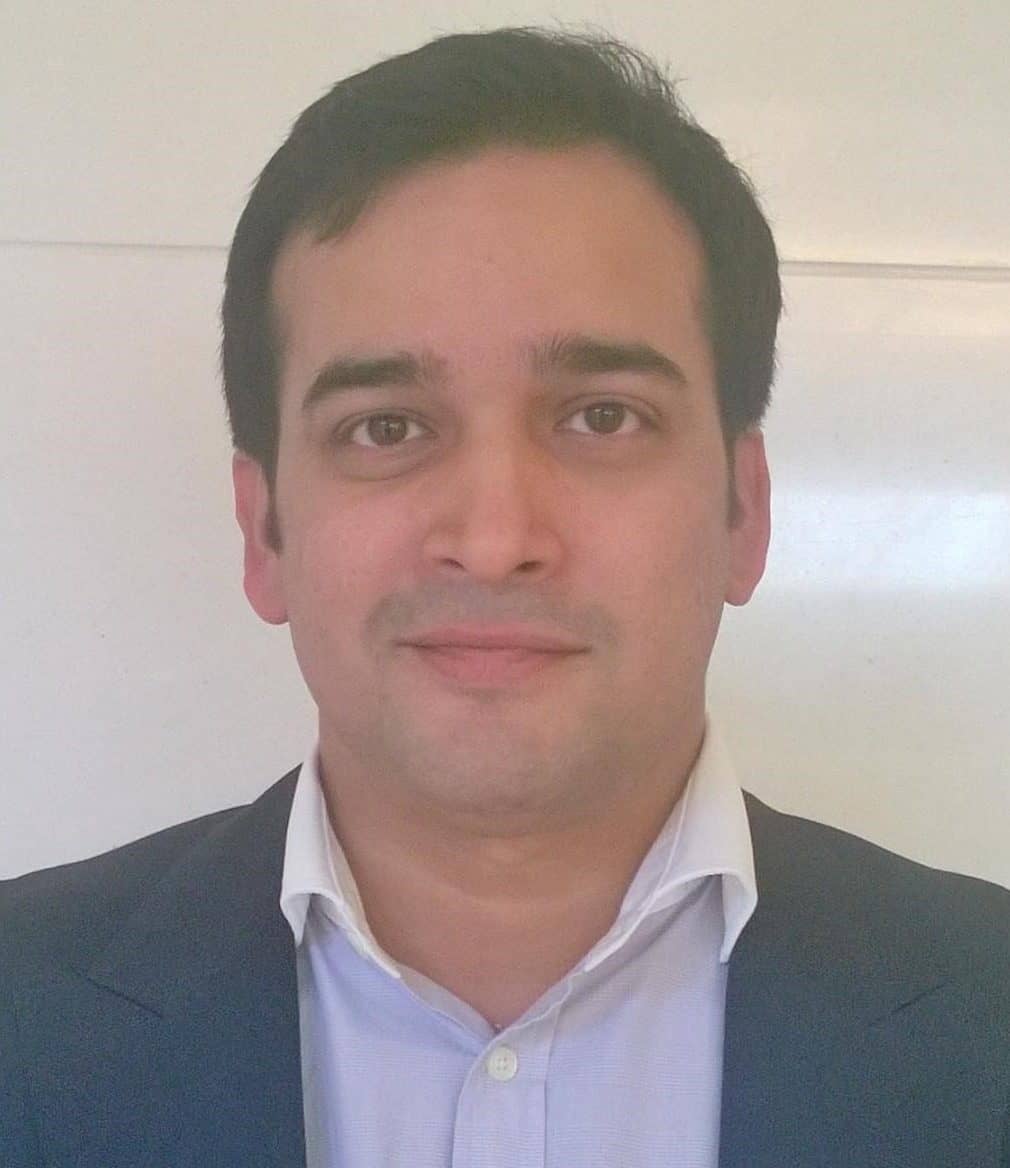 Founder & Principal Analyst, Mandala Insights
  
Want to be featured on the MEF Minute?
The MEF Minute is an award winning blog that provides a cross-ecosystem and international perspectives on all things mobile. With contributions from MEF's members and other industry experts it is a dedicated global news resource and thought leadership platform.
We welcome contributions from members and non-members across a range of formats including opinion pieces, industry views, stats, videos and infographics. MEF Minute offers a 360 look at any given topic impacting the mobile ecosystem whether that be from a MNO, enterprise, developer or provider perspective.
Download the info pack to find out more.