Get the latest announcements from MEF Members across the mobile ecosystem globally in this weekly review of member news…
According to information from international communications enabler BICS, Asian roaming traffic is most definitely on the up, growing by 245% in the past 12 months.
The data was sourced from BICS' global network, which, the company says, connects over 700 operators and 500 digital service providers and carries over 50% of global data roaming traffic.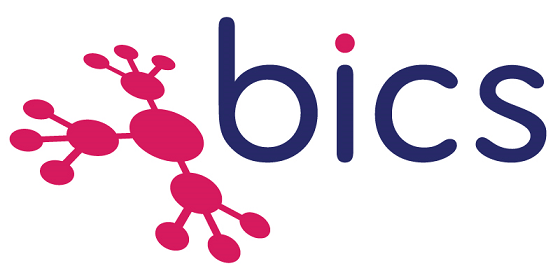 The information shows a significant increase in Asian roaming traffic – both in and out of the region. BIC suggests that the huge uplift is being driven by increased adoption of roaming, new tariff plans, travel SIMs and IoT devices across the continent (including BICS' own 'SIM for Things' offering).
BICS has also reported that in the first quarter of 2019 outbound roaming traffic from Asia to Europe and the Middle East increased by 88%, compared to Q1 2018. Inbound roaming volumes from the same regions grew by 81%, reflecting continued demand for mobile services abroad from tourists and business travellers.
Online retailers can leverage consumers' digital identities to augment the user experience and increase the company's competitive edge, according to Ben Goodman of ForgeRock.
Customer expectations can often outpace the digital capabilities that many retailers can provide with their current technology. In response, online retailers can leverage consumers' digital identities, for which Amazon is a 'prime' example. Amazon leverages what it knows about its customers to enable "one-click" ordering feature which reduces the time it takes to complete a transaction, a process that has been very profitable.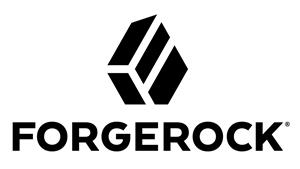 However, storing the highly sensitive information associated with digital identities can cause privacy concerns from consumers, and storing digital identity also requires businesses to adhere to the compliance and regulations standards demanded by data privacy laws, such as the European Union GDPR and the California Consumer Privacy Act.
Global Message Services (GMS) has been chosen as an international application-to-person (A2P) messaging hub and managed services partner with the UAE's du.
The partnership will see the global messaging provider, which since 2006 has expanded globally with a current reach of 900 mobile operators, secure du's network and manage its inbound international A2P SMS traffic.

"Connectivity and communication are core pillars of our operations and we are always in a constant drive to explore ways to improve the quality of service delivery for our end customers," said Hany Aly, executive vice president of enterprise business at du.
"We are happy to partner with GMS in effective monetisation of international A2P traffic. Ultimately, the benefits will be plentiful for both du and GMS with the monetisation of our SMS channels and we look forward to building our expertise and trusted solutions in this field as our partnership ensues."
The way we communicate is constantly changing. We've gone from using smoke signals, telegrams and radio broadcasts to instant messaging, social media and RCS. And while how we communicate keeps changing, the one thing that hasn't (and probably never will) is our need to communicate important information quickly.
This is exactly why SMS remains one of the most valuable tools in the communication space. Fast-forward 20 years from the first SMS, and SMS messaging has developed into a billion dollar industry with ever-evolving uses. Yes, the way we use SMS has changed, we don't really use it for person-to-person (P2P) communication anymore.
It's not the go-to application to let your family know you'll be late for dinner and it's most certainly not the way millennials are communicating with each other on a daily basis. SMS has evolved into a very effective and efficient communications channel for business – where businesses are sending substantially more text messages than individuals ever did.
According to MobileSquared, this type of A2P messaging is set to increase by 68% from 2017 to 2022. We've also seen A2P messaging being used to meet more innovative communication needs. For example, one of our clients, E-bee, uses our SMS API to monitor activity in beehives. In this case, SMS messages are automatically sent via the E-bee server to the beekeeper's mobile, ensuring the beehives remain healthy and maintained at all times.
With more than 14 years' experience in the online industry, Enric Sabate, Head of Sales at Freenet Digital has worked for several medium size companies around the world leading and managing sales & marketing Teams as a Head, Director and C level positions.
Who are you and what is your current role?
My name is Enric Sabate, Head of Sales at Freenet Digital. Freenet Digital is part of the German Freenet Group.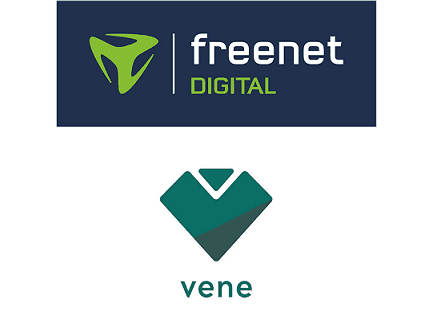 Which countries or regions do you feel represent the greatest opportunity for telemedia services?
Africa and Latam are the greatest opportunities, because they are emerging markets with strong audiences and ready for content. As a German company we are already strong in Europe, so the main opportunities lie in discovering new potential markets. Africa and Latam are emerging markets and we are investing heavily to meet these opportunities. For Latam we have people in the US who are our eyes on this part of the world and they can tell us how different countries here are rapidly expanding and why. It is interesting to understand how they grow.