Here are seven key points from MEF on what the recent announcement from Facebook on mobile payments means for the industry and customers.
What did Facebook announce with Libra/ Calibra?
Facebook announced Calibra in June 2019, a new subsidiary to provide financial services via the Libra Network – Facebook is becoming a bank and using a blockchain digital currency called Libra instead of government backed money, fiat currencies. Libra is a stable digital currency, also called a stable coin, as its value would be pegged to a basket of fiat currencies and assets.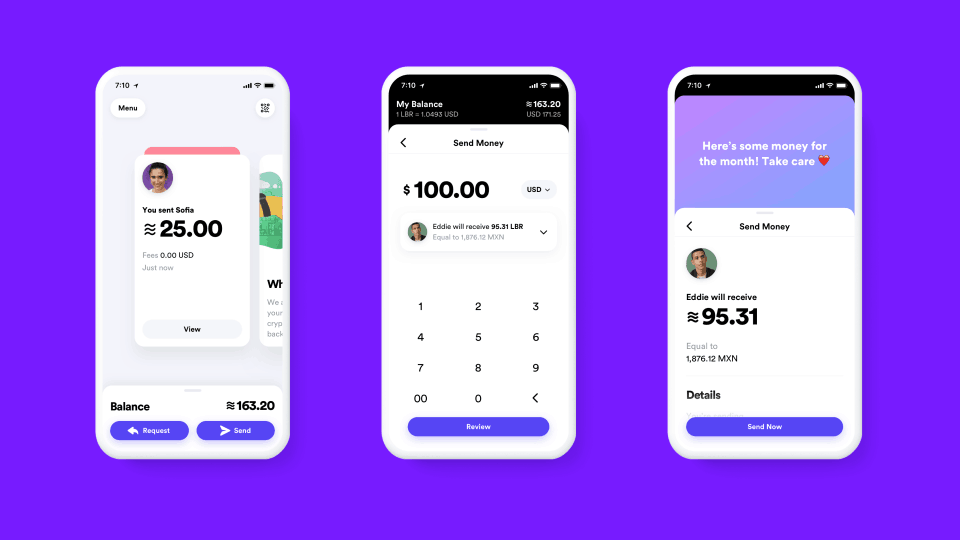 The Libra Network is an association of different companies that will back and help manage the Libra coin. The first product of Calibra will be a digital wallet for Libra coins. The wallet will exist in three apps: Facebook Messenger, WhatsApp and as stand-alone app starting from 2020.
What does it mean for blockchain?
This is not the end of blockchain: Facebook is taking over blockchain or leading the pack yet. Daniele Mensi, MEF Advisor and co-founder of ProjectEsse and  the Oxford Blockchain Foundation, commented that there is much more space for blockchain to innovate: "The upcoming launch of Libra is exciting news for the blockchain industry as it will increase adoption and awareness. Nevertheless the space of development is so big because blockchain industry aim at revolutionizing the capital markets and overall technology frameworks. For these reasons we are very eager to learn from Facebook how to build a massive adoption and a steady long-lasting growth"
The upcoming launch of Libra is an exciting news for the blockchain industry as it will increase adoption and awareness. Nevertheless the space of development is so big because blockchain industry aim at revolutionizing the capital markets and overall technology frameworks, For these reasons we are very eager to learn from Facebook on how to build massive adoption for  a steady and long-lasting growth"

Daniele Mensi, MEF Advisor

What is Libra good for?
Libra users could enjoy cheaper and faster money remittance, transfers across borders. These transactions take long and are expensive with existing banking systems, but should be cheaper and nearly immediate with Libra. The market of cross boarder remittance is valued at 613 billion dollars a year.
Also, it could be cheaper to use Libra for online microtransactions  as well – this would include paying cents  of a dollar for an online newspaper article or a Spotify song. However, there are not many clear examples of examples where users might have an advantage to pay for consumer services in their own country and pay in Libra –  instead of local currency as they do now. The mass market appeal for Libra are not clear in developed banking markets is unclear.
Finally, in some countries where fiat currencies suffer from high inflation or devaluation, Libra could provide a more stable currency (but only if Libra could be allowed by these governments as a mean of payment). The reserve mechanism is an important reassurance of stability for the users.
The value of Bitcoin, the most famous cryptocurrency, has been very volatile, great for speculators, but a worry for people that want a wallet to pay for things rather than investment tool. Libra should be more stable. The reserves behind Libra are the major difference between it and many existing cryptocurrencies.
Facebook positions Libra as a solution for the 1.7 billion 'unbanked' people, but it seems unclear how this digital service currency by itself would provide a full banking service to them. More details and partnership would be needed to even start considering how Calibra/Libra could work  as a replacement to banking service in such situations.
The details of conversion, interest and transactions costs are not yet available. Facebook reports that the cost of converting money in Libra will be low. However, we imagine that the real long term costs might be higher than for some virtual currency.
The Libra associations states that reserve will fully back the new currency, meaning that there will be one dollar of assets held by the Libra association for each one dollar worth of Libra coins. These reserves will keep Libra stable but could possibly keep millions of dollars locked away in low returning assets classes  (and soon these would turn into billions if the payment mechanism becomes popular). This is in itself would be considerable opportunity costs for a commercial company. Add additional compliance and regulatory requirements and it might make Libra costs similar to the running of a traditionally bank. Unless its founders will bundle Libra with other related service, Libra does not look like a license to print money.
The Libra association reports that the interest on the assets will pay for the managing of the systems and eventually create a return for the original investors. The current financing of the Libra project includes a minimum of 10 million dollar per founding members – very little for global mass market usage. This claim that should implies lower running cost than competitors, or better returns on reserve assets, or massive free funding available from the members. Administration, marketing, management, development, compliance of a global financial platform are considerable even if using block-chain.
Hence, it is likely that users might have to pay some charges to translate their currencies in Libra, or to transact in Libra, and not receiving interest. There are many questions on all of these claims. We will have to wait and see, these details are not available yet, as Libra will only launch in the first half of 2020.
Is Facebook doing it alone?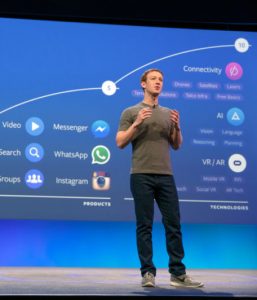 No,  the Founding Members of Libra are 28 companies from different areas as well as some venture capital companies and NGOs. However, Facebook remains central to future of the project. The open-source software that implements the Libra Blockchain was initially built by a group of Calibra engineers at Facebook. This has been contributed to the Libra Association under standard open-source term.
These are the some key industrial members:
Payments: Mastercard, PayPal, PayU (Naspers' fintech arm), Stripe, Visa
Commerce and services: Booking.com , eBay, Lyft, MercadoPago, Spotify, Uber
Telecommunications: Iliad and Vodafone
BlockChain: Anchorage, Bison Trails, Coinbase, Xapo
The members will be operating a network of validating points where the transactions will be verified. Eventually though the system should be working without any 'help'.
What does it mean for Mobile Payments Regulations?
It is not clear how Libra will be regulated for anti-fraud or money laundering, but the announcement is speeding up the regulatory debate. The attention from regulator is a positive development for the entire mobile payment regulation. The day after the announcement the G7 group of nations  set up a high level forum with their Central Banks and the International Monetary Fund to examine the risk of global digital currencies.  The Financial Times reports that Mark Carney, the governor of the Bank of England, welcomed the Libra with an open mind but "not an open door." The acceptance of new tools of payments might accelerate but is not yet a done deal.
The acceptance of new tools of payments might accelerate but is not yet a done deal.
Will Facebook know about your payments too?
The issues of personal data is critical for financial services. Facebook was quick to add that the wallet will not be monitored at a personal level(aggregated analytics will still take place). Facebook stated: "Aside from limited cases, Calibra will not share account information or financial data with Facebook or any third party without customer consent." The limited cases seem to refer to anti-fraud management tools required by regulators.
Facebook has pushed from day one its support to consumer control of financial data in its announcement. The efforts the company is taking to confirm this reminds us of the problem that Facebook, and much of the digital industry have with consumer trust. The loss of customer trust in previous data collection models is now proving a limiting factor for the social media company.
The 2018 Global Consumer Trust Report from MEF highlights how lack of trust prevents 39% of smartphone users to use mobile apps and service, and only 1 in 3 customers (36%) believes that their data is safe in mobile applications.
The industry has to work hard, and Facebook is performing an admirable 'U' turn.