Get the latest announcements from MEF Members across the mobile ecosystem globally in this weekly review of member news…
RealNetworks doubled its stake in Rhapsody International, which owns music streaming service Napster, from 42 to 84 percent. RealNetworks will pay $1 million up front in a deal that could be worth up to $40 million. Rhapsody will continue to operate independently.
If that sounds like digital music déjà vu, that's because it is. Nine years ago, RealNetworks spun off streaming music pioneer Rhapsody International as a private company. Rhapsody then acquired Napster from Best Buy a year later, in 2011, and ultimately took on the Napster brand across the company.
"We are very pleased to have deepened our partnership with Napster. Under Bill Patrizio's leadership, Napster has delivered five consecutive quarters of positive operating income and generated over $14 million in operating income in the first three quarters of 2018," Rob Glaser, CEO of RealNetworks and chairman of Napster, said in a statement.
Mobile banking is definitely now on the cusp of widespread uptake, according to a new survey published by Orange this week that identified a second wave of consumers, more representative of the general population, who are itching to ditch the traditional way of managing their money.
However, the same survey also revealed a yawning gap between the appetite for m-payments and actual usage, suggesting a lack of awareness and/or a dearth of either compelling services, or outlets at which to use them.
"Should we presume that the target population for neo-banks is necessarily limited to the wealthy or tech savvy? This may have been the case for 'early adopters' but our study shows that the customers likely to switch to a neo-bank are now more broadly representative of the overall population. In other words, these new banking practices are becoming more commonplace," said Paul de Leusse, deputy CEO of Orange and CEO of Orange Bank.
Microsoft has started warning users of its Edge mobile browser about untrustworthy news sites. The software giant has partnered with NewsGuard to provide warnings in its Edge browser for iOS and Android, and this functionality has been added this week as an optional setting. NewsGuard was founded by journalists Steven Brill and Gordon Crovitz, and rates sites based on a variety of criteria including their use of deceptive headlines, whether they repeatedly publish false content, and transparency regarding ownership and financing.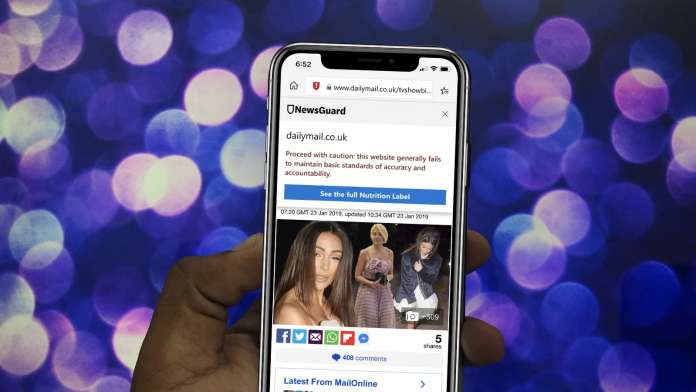 Microsoft first started offering an optional NewsGuard browser extension for Edge on the desktop version of Windows 10 last year, but the move to build this directly into the mobile version suggests the company may be looking to make this a core part of Edge in the future. The Guardian reports that Edge mobile is now warning users that the Daily Mail's website, Mail Online, "generally fails to maintain basic standards of accuracy and accountability."
Assurant, a global provider of risk management solutions, today announced its Global Automotive business has piloted a launch of Pocket Drive by Assurant, one of the auto industry's first connected devices that enables dealers and their customers to benefit from the vehicle's data and mobile connectivity.
Pocket Drive plugs into a vehicle's OBD-II port and collects a wealth of insights and communicates them via a mobile device app. A dealer version empowers owners to modernize their operations and create a more streamlined customer experience. A consumer-based version offers customers a safer, simpler and smarter way to drive.
"We leveraged our expertise in vehicles and connected devices to offer revenue, efficiency and cost saving opportunities to dealers, while making vehicle ownership easier and safer for consumers," said Chad Ammons, vice president of global strategy and innovation in Assurant's Global Auto business. "Pocket Drive also can enhance customer loyalty by providing easy, one-touch access to the dealer service center as well as insights and incentives designed to decrease service attrition."
Hungama Music, the music streaming platform owned by Hungama Digital Media, has announced its foray into original audio programming.
Starting with 'Endrendrum Punnagai', a Tamil audio original, Hungama Music will soon launch additional shows in other languages, including Hindi, Telugu, Punjabi, Bengali and Marathi, among others. Hosted by RJ Sindhu, 'Endrendrum Punnagai' is now available to stream on Hungama Music.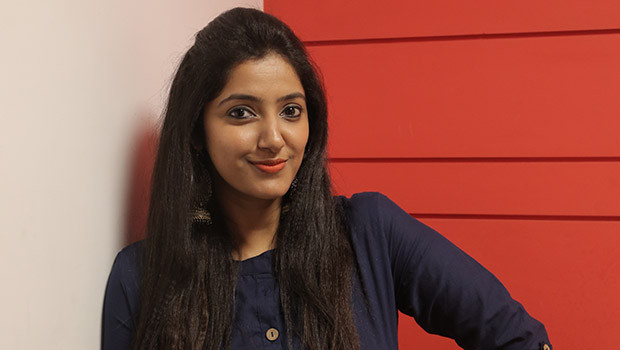 Siddhartha Roy, COO, Hungama Digital Media, said, "Like video content, there is an increasing demand for differentiated and local content on music streaming platforms. Over 48% of our audience consumes content in languages besides Hindi. Our audio originals will help us enhance the user experience by offering an enriching catalogue of exclusive content, besides a multi-lingual and multi-genre library of songs and music videos. We plan to launch five to six audio originals in the next 12 months and aim to increase our regional user base by almost 30%."
Launched at the end of 2018, Zenvia's partner program, a Gaucho company specialized in messaging and chatbot services, aimed at strengthening the relationship of agencies, advisories and marketing consultants with its clients, should be expanded this year. In all, more than 100 companies have expressed interest in the tool since its launch.
"We started studying the project in early 2018. As we have a number of agencies that already worked with us, we developed the program using the feedback that companies passed on to us," said Cassio Bobsin (photo), CEO of Zenvia.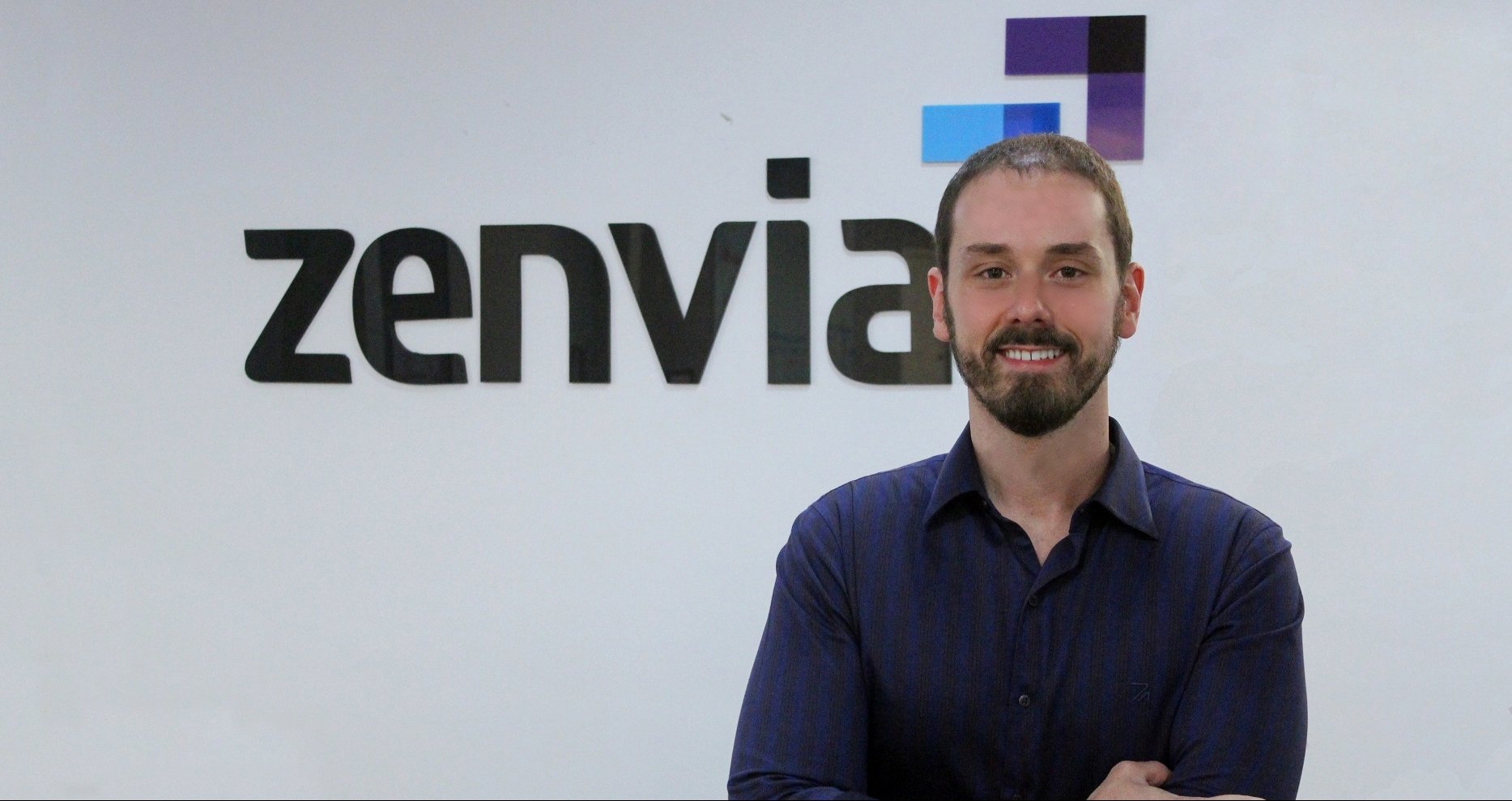 At least eight agencies are already enrolled in the program. This is the case of the A2C trademark and business transformation agency, based in Joinville (SC). The company from Santa Catarina, along with Zenvia, took the chatbot to distributor Paris Filmes. The technology, via Facebook Messenger, was used in the release of the films "Changed Women", "An almost double" and "My ex is a spy".