Get the latest announcements from MEF Members across the mobile ecosystem globally in this weekly review of member news…
RealNetworks and OpenMarket a leading mobile messaging company, today announced a new initiative to identify and counter fraud in the US and UK. Preceding a global rollout, OpenMarket will start by implementing a UK pilot deployment of Kontxt™, a machine-learning platform for next-generation A2P messaging from RealNetworks.
Global and local enterprises increasingly rely on mobile messaging to help consumers with authentication, marketing, and other customer engagement, ranging from flight status notifications to restaurant reservations. However, as messaging fraud becomes more complex and highly fragmented, spam texts are now a growing threat to both consumers and organizations.
"In an era where privacy is highly scrutinized, SMS fraud must be addressed before it erodes consumer trust," said Max Pellegrini, President of RealNetworks. "This collaboration between Kontxt and OpenMarket safeguards not only consumers but also mobile network providers and organizations in the next generation of messaging. We're excited to partner with OpenMarket and we look forward to accomplishing further innovation together."
Infobip, global communication platform for businesses, has won multiple awards at the 2018 Messaging & SMS Global Awards hosted by Capacity Media.
Infobip walked away as the big winner of the awards ceremony, acquiring four awards. The awards received were: Best Messaging API, Best Messaging Innovation-Carrier Solution, Best Anti-fraud Innovation, and Best SMS/A2P Provider for the EMEA region.

These four awards present a true celebration of our dedication of building world class messaging solutions. We have proven to the industry that we are offering superior mobile messaging solutions to businesses globally where safety is always a top priority. Although leaders in our industry, we are constantly evolving, focusing on innovation enhancing our cloud communications platform further, always delivering to the needs of today's enterprises. I am incredibly proud of the Infobip teamwork, our wide range of talent within our company that contribute to the acknowledgement of these awards. It truly inspires us to continue pushing for new breakthroughs in mobile communications," said Silvio Kutic, CEO of Infobip.
Neustar®, Inc., a trusted, neutral provider of real-time information services, today announced it has entered into a definitive agreement to acquire TRUSTID, the leading provider of caller authentication and fraud prevention systems for contact centers.

Founded in 2007, TRUSTID is a high-growth market leader that works with leading financial institutions and other enterprises to authenticate callers, protect account access, prevent fraud or comply with regulations. The acquisition immediately enriches Neustar's Risk portfolio by adding additional inbound call engagement solutions to its market leading outbound call engagement products and solutions.
"Bringing TRUSTID's capabilities together with Neustar instantly addresses the most pressing challenges facing contact center executives today – maintaining customer trust, delivering a personalized customer experience, reducing operating costs, and minimizing risk," said Neustar VP and GM, Risk Solutions, Robert McKay. "Our combined authentication capabilities will enable enterprises to know who is on the other end of the phone, quickly and accurately. We are delighted to welcome TRUSTID to the Neustar team and look forward to a seamless transition and a smooth customer experience."
As French security forces move toward 4G communication networks, and prepare for the 5G revolution to come, the Ministry of Interior has selected Gemalto to deliver SIM, eSIM, and cellular subscription management solutions.
The aim is to ensure that public safety personnel will have constant, reliable access to communications networks, and the ability to switch between private broadband, public LTE, and tactically deployed networks as necessary. Gemalto will also provide security solutions for network access, helping to defend against digital threats.
In a statement announcing the contract, the French Ministry of Interior's head of information system technologies for national security, General Bruno Poirier Coutansais lauded Gemalto's "unique blend of expertise across device security, authentication and secure connectivity", asserting that it will allow the government "to deploy reliable, resilient and trusted private critical communication networks for French national security units." General Coutansais added that Gemalto's technology will also help the Ministry to "comply with the most stringent regulations… for ultra-secure mobile networks."
Seven technology trends stand to reshape how we consume, how we connect and even how we perceive the world around us in 2019, says Telenor Research.
After a breakneck year of tech world advancements, setbacks and successes, Telenor Group's research arm, Telenor Research, identifies seven tech trends to study up on for 2019. While there is no shortage of staggering high-tech feats identified for the coming year, the notion of "responsibility" resonates through many of 2019's trends.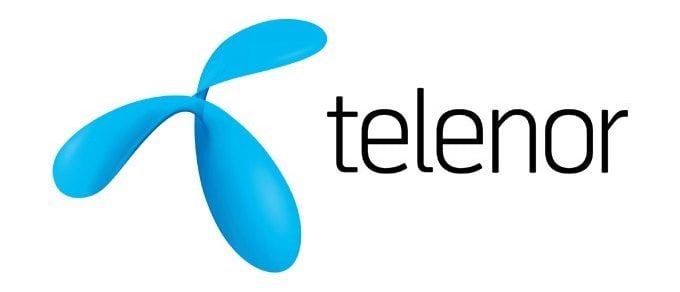 "The world of technology is constantly on the go. With exciting innovation – which we point to for next year in greater scale than ever – comes the need for reflection, pragmatism and perspective. We think that the tech pendulum is swinging in that direction in 2019. People are taking a step back and assessing 'what do these deeper developments in technology and connectivity mean to me, to my family, my community?'" reflects Bjørn Taale Sandberg, Head of Telenor Research.
"In the end, we all want the assurance that technology – no matter how many steps ahead of us it might seem – can fit into our lives safely, sensibly and positively," he added.