Get the latest announcements from MEF Members across the mobile ecosystem globally in this weekly review of member news…
Two of Africa's largest mobile operators and mobile money providers, Orange Group and MTN Group today announced a joint venture, Mowali (mobile wallet interoperability), to enable interoperable payments across the continent.
Mowali makes it possible to send money between mobile money accounts issued by any mobile money provider, in real time and at low cost.
Mowali will immediately benefit from the reach of MTN Mobile Money (www.MTN.cm/en/MTN-Mobile-Money) and Orange Money (OrangeMoney.orange.fr), bringing together over 100 million mobile money accounts and mobile money operations in 22 of sub-Saharan Africa's 46 markets. Mowali is ready to enable interoperability between digital financial service providers beyond MTN and Orange operations and markets, to support the existing 338 million mobile money accounts in Africa.
Mowali is a digital payment infrastructure that connects financial service providers and customers in one inclusive network. It functions as an industry utility, open to any mobile money provider in Africa, including banks, money transfer operators and other financial service providers.
The impact of fraud can be devastating for operators in emerging markets who are working with extremely low ARPU.
Wholesale carrier services provider BICS has been providing fraud prevention measures in these regions for years, and we sat down with the firm's CEO Daniel Kurgan to discuss the fraud prevention strategies available to emerging market operators.
BICS starts with transport and connectivity, carrying voice, messaging and signalling for roaming for telcos, enabling international telecommunications with a wholesale termination service, which is still our core business that we are deriving the bulk of our revenue from. Our main services in the transport layer cover voice termination, messaging termination, signalling for roaming, IP, and enabling 4G and soon 5G roaming.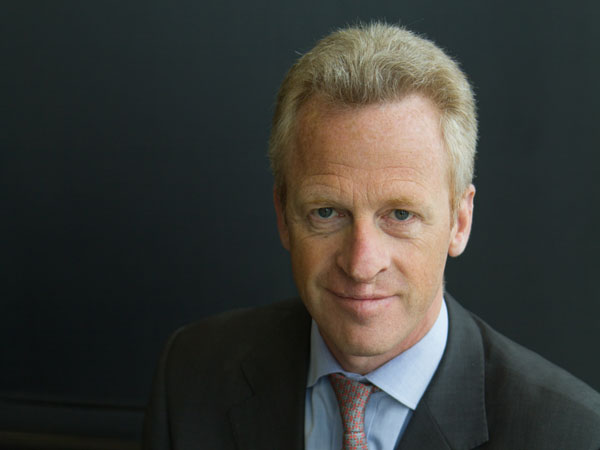 The next layer includes a set of value added services that we deliver to our customers that want more value for money. This is where we are using the information passing through our network to deliver intelligent services in the areas of analytics, fraud detection and remediation, advanced reporting tools, traffic stimulation, steering of roaming and so forth.
The global telecom giants are increasingly acknowledging the benefits of blockchain technology.  Telefonica, a Spanish multinational telecommunications company, has signed a partnership with IBM, a leader in open-source blockchain solutions, to employ IBM blockchain technology for superior administration of international call traffic.

"This project is one of our first initiatives to secure real benefits from the adoption of blockchain in our core business. We believe that the new paradigm of process decentralization that blockchain facilitates perfectly fits with the telecommunications industry and can help us to significantly improve the way we have been traditionally solving the integrations between partners," said Gonzalo Martín-Villa, the Chief Innovation Officer of Telefonica.
IMImobile SA, part of IMImobile PLC – a cloud communications software and solutions provider has joined Google's Early Access Program for RCS (Rich Communication Services) business messaging offering in Africa.
RCS will allow millions of businesses in Africa to make use of more interactive messaging features such as branding and business verification, suggested reply buttons, rich card carousels and end-to-end payments.

IMImobile PLC, who joined the Google's Early Access Program for RCS Business Messaging in 2017 will be working through its African operations, IMImobile SA, based in Johannesburg to offer RCS business messaging to the wider African continent.
For Google, working with mobile messaging specialists, like IMImobile SA, helps with the rollout of RCS business messaging across Africa, a continent with more than one billion people.
Devon Meerholz, Chief Creative & Operations Officer at IMImobile SA commented: "We are very excited to offer RCS Business Messaging to our African customer base. RCS is a natural evolution of traditional SMS communication and allows enterprises to significantly enhance mission-critical communication, notifications and alerts. Our enterprise customers will benefit from having access to RCS Business Messaging through IMImobile SA."
Digime has been recognised as one of the top 100 European digital pioneers by the Financial Times, Google and leading European policy makers.
Julian Ranger, digi.me's Founder and Executive Chairman, said: "There is a big economic prize to be won if we can continue the growth of digital services in Europe.
"Where this involves the individual is that it means sharing more personal data not less.  Yet the prevailing narrative is that privacy, security and consent at the heart of the new EU GDPR, will stifle innovation.
"That is fundamentally wrong and at digi.me, where we return ownership and control of personal data to the individual, we enable all parties to do more with personal data with privacy, security and consent.