Get the latest announcements from MEF Members across the mobile ecosystem globally in this weekly review of member news…
Bridging the timely and lucrative gap between carriers, advertisers and consumers as never before, global technology innovator Cinarra Systems – funded by leading Japanese carrier SoftBank Corp. – today marks its most significant advance into the U.S. digital marketing arena with the launch of RealSight, a game-changing online to offline (O2O) attribution platform designed specifically for linking consumer mobile ad views with real venue visits.
Addressing the considerable potential of Cinarra in the U.S. and beyond, company CEO Sundi Sundaresh commented, "The U.S., China, Japan, UK and Germany are expected to remain the world's leading ad markets for the foreseeable future, with mobile advertising expected to account for some $230 billion per year around the world. Given America's leadership position in the mobile advertising revolution, Cinarra is excited to enter the U.S. market with our forward-looking RealSight platform and we look forward to enjoying significant growth here and elsewhere throughout the world over the years ahead."
Zeotap, the global mobile data platform today announced the launch of its identity solution, Connect, which deterministically matches brands' offline data to online identifiers. Zeotap is the first and only company to offer this solution at a global scale via its partnerships with telecom operators. Connect is integrated with seven DSP and DMP channels, including Google Marketing Platform, The Trade Desk, Appnexus, Adform and Amobee amongst others.

Commenting on the launch, Projjol Banerjea, Founder & CPO said, 'We are excited to bring Connect to the Indian market, with the quality and accuracy assurance that characterizes us. Connect enables our customers to bridge the offline-online advertising gap, while having a more rounded vision of their target audience's socio-demo and behavioral composition. Today, Connect is readily available and integrated across major DSP and DMP channels, and we're confident it will bring nothing but outstanding campaign results."
Further to Microsoft's announcement that it was moving into the game streaming service with Project xCloud, the firm is looking to develop controllers that can be appended to mobile phones and tablets to bring "console quality" gaming to our portable devices.
A Microsoft research paper (via WindowsCentral) entitled "Demo: A Versatile Controller Concept for Mobile Gaming" – written by a UK team comprising of John Helmes, Stuart Taylor, and Steve Hodges, and Chris Lovett from Microsoft Research Redmond – details the rise of touchscreen controls and explores "traditional gaming experiences on mobile devices by incorporating tactile input controls". Then, using "anecdotal feedback" from gamers as far back as 2012, the team designed and built a prototype accessory concept.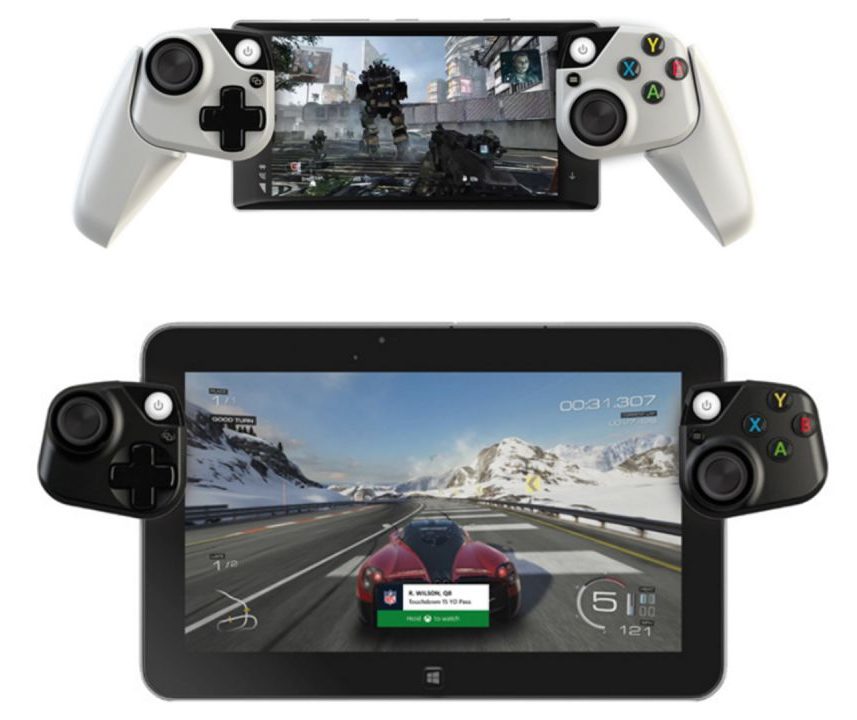 "As smartphones and tablets have become pervasive, so has mobile gaming," the paper says. "Not surprisingly, popular games for these platforms are focused on touchscreen-based interaction. However, many types of game are less well-suited to mobile devices. Despite systems like AdaptControl which can adapt to the 'drift' typically occurring when using virtual on-screen controls, touchbased emulations of traditional gaming controls like Dpads, buttons & joysticks are often unsatisfactory."
BICS, a global communications enabler, has been selected by Wildix, a WebRTC unified communications and collaboration (UC&C) provider, to deliver national and international voice capabilities to its enterprise customers.
Wildix's WebRTC UC&C solution, now packaged with BICS' SIP Trunking solution, will enable its customers to seamlessly make and receive high-quality outbound and inbound calls via its cloud communications platform, consolidating its position as one of the top three UC&C vendors for customer satisfaction, according to Gartner.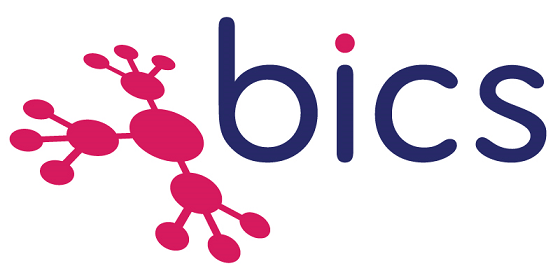 Jorn Vercamert, VP communication solutions, BICS, added: "We're seeing an increasing number of enterprises adopting cloud-based communications services to support their business globalisation aims and enhance productivity across their organisation. We're excited to be working with Wildix to enable more companies to benefit from cloud communications services. BICS' global footprint ensures high quality and hands-on support is available throughout the world, meaning Wildix can operate extremely reliable services across all time zones, resulting in very high customer satisfaction levels."
Teams of Australia's brightest developers turned out for the first digi.spark hackathon in Sydney this weekend as part of the New South Wales Spark Festival. Personal data platform digi.me, in collaboration with Australian partner ID Exchange, and sponsor Alibaba Cloud, hosted a hackathon challenging app developers to deploy Open Banking data to improve the lives of people living in regional communities by empowering them to securely control and share personal data with banks and other service providers.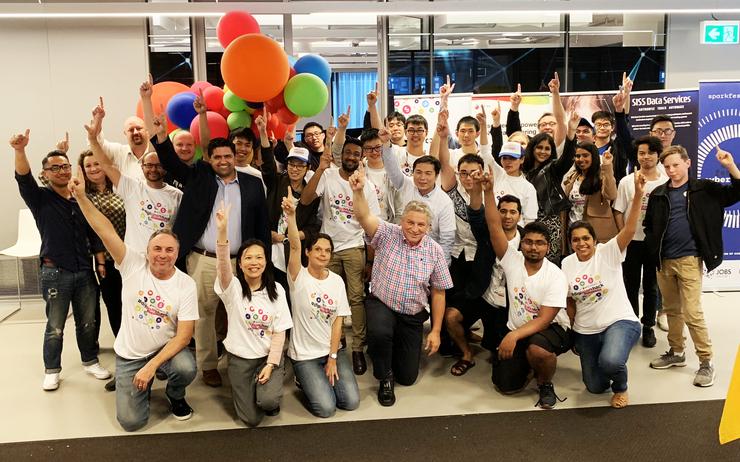 Team Boutiq took first place for recognising that not everyone can remember a product they found on social media weeks ago. The app uses social (likes), social image cues and your Open Banking data with @digimeprivate sharing & @alibaba_cloud image processing to help you buy things you've always wanted when financially ready.
"It's hackathons like these that are providing the ideas that are so vital in using technology to improve our daily lives", said Julian Ranger, founder of digi.me. "Our sponsor, Alibaba Cloud, is as committed to innovation as we are, encouraging developers to think in new terms around personal and secure sharing of data."