Get the latest announcements from MEF Members across the mobile ecosystem globally in this weekly review of member news…
ForgeRock®, the leading platform provider of digital identity management solutions, announced today a Hackathon focused on Open Banking. The event is free and intended for developers, designers and teams to innovate, network and create interesting applications based on Open Banking APIs. The Hackathon weekend is scheduled for 21-23 September in London, and prizes will be awarded to the winning teams. More information including FAQs and registration can be found on the ForgeRock website.
Steve Ferris, Senior Vice President, Global Customer Success, at ForgeRock, said, "We're thrilled to host an event to brings together developers from all over to push the limits of Open APIs. At ForgeRock, we believe Open Banking represents an enormous opportunity for organizations to comply and compete not just in financial services but across other vertical sectors, and ForgeRock remains uniquely positioned to provide leadership."
Huawei has announced the date for the launch of its new flagship, the Huawei Mate 20.
The company will be unveiling the phone in London, according to an announcement posted on its official Twitter account.
In the post, Huawei confirmed that the Mate 20 will be coming with its new Huawei Kirin 980 smartphone chip. At a recent event in Berlin, the company said the Kirin 980 is faster and better than its primary competitor, the Qualcomm Snapdragon 845, in myriad ways, though none of those claims have been tested by independent reviewers yet.
Based on previous rumors and leaks, we can expect the Mate 20 to have a 6.3-inch AMOLED screen, a 4,200mAh battery, 6GB of RAM, 128GB of storage and wireless charging. Huawei's P20 had a triple rear camera, and it's possible that the Mate 20 will follow in the same footsteps. On the software side, the Mate 20 is likely to launch with Android Pie.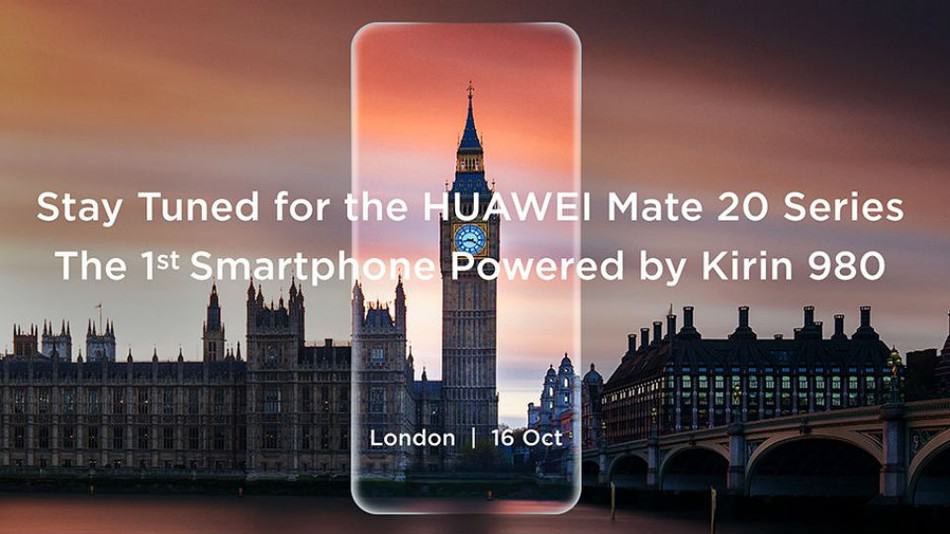 The Mozilla powered browser, Firefox will soon start to automatically block cryptocurrency mining malware scripts. Firefox Nightly will run a test version of the new feature and if all goes well Firefox users will take advantage of the feature once Firefox 63 is released.
"Sites have deployed crypto mining scripts that silently mine cryptocurrencies on the user's device. Practices like these make the web a more hostile place to be. Future versions of Firefox will block these practices by default," Mozilla vice president of product Nick Nguyen said in a blog post last week.
Global cybersecurity solutions provider Trend Micro recently released a report that showed they have found a 96% increase in cryptocurrency mining detections in the first half of 2018 compared to all of 2017.
Thunder Experience Cloud, the people-based ad serving company, and Neustar Marketing Solutions (a division of Neustar, Inc.), the unified marketing intelligence platform for marketers, today announced the integration of Thunder's people-based ad server with the Neustar Identity Data Management Platform (IDMP) and the Neustar MarketShare solution. The partnership will enable brands and agencies to quickly customize ad creatives to each customer, as well as measure performance for real-time optimization.
Thunder's dynamic creative optimization (DCO) solution is a people-based, dynamic ad server that enables advertisers to factor in data signals such as CRM, weather, device type, time, media exposure, and now, audience data from large Data Management Platforms (DMP) like Neustar.
"Advertisers must be able to have a clear view of how their marketing performs across channels – which creatives and messages are being shown to whom, when and where. Neustar is dedicated to giving the industry access to independent and accurate media exposure data, ensuring brands and agencies have the tools they need for personalized, measurable experiences at scale," said Steve Silvers, General Manager, IDMP, Neustar.

Three quarters of consumers who have been exposed to digital ads do not recall seeing them, according to a meta-study which casts doubt on the effectiveness of traditional ad measurement techniques.
On Device Research, the brand effectiveness company, analysed 3,000 consumer responses from ten digital ad impact studies across seven advertiser categories, and reported that 76% of people who the research specialists knew had been shown ads, did not remember viewing them.
When it then isolated the exposed research respondents into Active Recall vs Passive Exposure sub groups, it found that consumers exposed to digital ads but unable to recall seeing them still recorded an uplift in Unaided Brand Awareness of 10.2% and an increase in Purchase Intent of 1.6%.