Get the latest announcements from MEF Members across the mobile ecosystem globally in this weekly review of member news…
RealNetworks, a leader in digital media software and services, today announced SAFR™, a highly accurate, machine learning facial recognition platform, architected to economically scale with high performance and rapid processing to detect and match millions of faces in real time. Utilizing machine learning, SAFR – Secure Accurate Facial Recognition – is continuously improving efficiency, accuracy, and reach.
Lasse Andresen, ForgeRock's chief technology officer, said, "At ForgeRock, our focus is to enable organizations of all sizes to build trusted digital relationships, and nothing can be more notable than protecting the bond between schools and its students. We congratulate RealNetworks in delivering the SAFR platform and look forward to working together to advance this exciting initiative."
SAFR for K-12 is being offered for free to K-12 schools in the United States and Canada. SAFR will be made available through a commercially-paid license for other industries.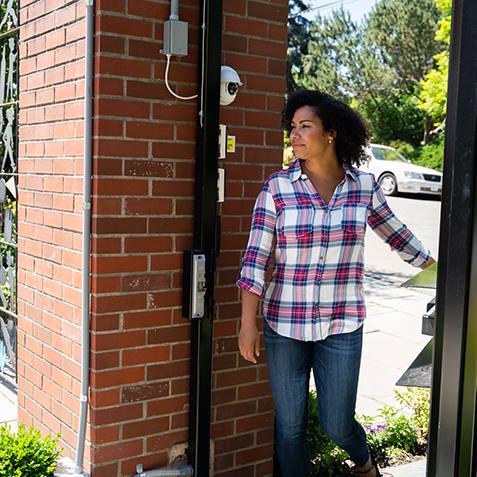 In a first for the company, Opera is launching new browser software that has a built-in cryptocurrency wallet.
The browser maker said Wednesday that its "new version of the Opera browser for Android… combines easy-to-use crypto wallet functionality with support for the Ethereum Web3 API." The browser is currently in private beta, which the company is now inviting new users to join.
This means users no longer have to open a new web browser or download a separate extension to send, receive and pay in cryptocurrency – now they can do so directly from a toggle on their browsers on mobile Android devices.

Telenor Myanmar has announced it is preparing a major expansion of its LTE network, with plans to extend coverage to 250 townships across the nation by the end of the year.
The operator aims to improve population coverage by expanding its LTE network, which is currently available in around 180 cities across all regions in Myanmar.
Telenor Myanmar launched LTE services in June last year. The operator now has more than 19 million combined 3G and 4G customers across all states, regions and territories, and has to date rolled out more than 8,000 cell sites nationwide.
"As part of our commitment to provide the best customer experience throughout Myanmar, we have rolled out our 4G network across all states and regions in order to offer the superior data experience to the customers," Telenor Myanmar CMO Amaresh Kumar said.
Like many companies in the marketing analytics business, Neustar uses Hadoop to store and process large amounts of highly granular data on behalf of its clients. In fact, the company has used Hadoop for over a decade, a success story in its own right. However, despite the cost advantages the platform provided, Neustar struggled to efficiently turn that big data into insights — until it found a solution from Arcadia Data that bridged the "last mile" from the data lake to customers.
Neustar is a privately held $900-million company that was spun out of Lockheed Martin in 1998 to provide information services to clients across several industries, including telecom providers and entertainment companies. It claims to be the most authoritative identity provider in the U.S., and also serves as the domain name registry for several Internet domains, including .biz, .us, and others.

Upstream, a leader of the mobile internet revolution in high growth markets, has today revealed that new low-end Android smartphone devices being sold to consumers in developing markets, many of whom are coming online for the first time, contain pre-installed malware. This malware, designed to commit digital ad fraud, collects users' personal information, depletes their mobile data allowance and triggers fraudulent charges to their pre-paid credit, without their knowledge or consent.
Guy Krief, CEO of Upstream, explains the findings: "Digital ad fraud is a global phenomenon, responsible for a loss of more than 30 percent of global digital investment.  It is mostly about fake impressions and clicks, generated by machines.  Our Secure-D platform has uncovered that a number of low-end Android smartphones for sale in developing markets, such as Brazil, Egypt, Myanmar and South Africa, are sold with a digital ad fraud malware pre-installed, before the user has even turned the phone on for the first time."
Brazil's macroeconomic picture may be gloomy, but technology investors still see hope in the nation's burgeoning technology sector — and a recent $124 million financing for the mobile conglomerate Movileis the latest proof that the pace of investment isn't slowing down.
Brazil was already the hottest spot for technology investment throughout Latin America — with Sao Paulo drawing in the majority of the record-breaking $1 billion in financing that the region's startups attracted in 2017. And with this latest funding for Movile, led by Naspers, that trend looks likely to continue.