Get the latest announcements from MEF Members across the mobile ecosystem globally in this weekly review of member news…
The Warranty Group has been acquired by New York-based insurance specialist Assurant in a move which aims to "further cement" its global lifestyle growth strategy.
The total enterprise value of $2.5 billion reflects approximately 10.4 million Assurant shares, or $993 million based on the acquisition agreement closing price, and approximately $1.5 billion in cash, after considering the repayment of The Warranty Group's $596 million in existing debt.
Assurant's president and chief executive, Alan Colberg (pictured), said: "We are excited to close our acquisition of The Warranty Group, which significantly advances our global lifestyle growth strategy of helping consumers protect their appliances, mobile devices and electronics, while solidifying our global position as the premier provider of vehicle protection services.
ForgeRock®, a leading platform provider of digital identity management solutions, announced today the appointment of Francis (Fran) C. Rosch as the new Chief Executive Officer. Rosch joins ForgeRock from Symantec where he served as Executive Vice President and GM Consumer Digital Safety and previously as Senior Vice President of Authentication and Identity Management. He will be based in San Francisco, and will report to ForgeRock's Board of Directors. Interim CEO John Fernandez will return to his full-time role as ForgeRock's Chief Financial Officer and EVP Global Operations.
Fran Rosch said, "I've built a career and have a passion for security, privacy and trust – for helping global businesses build relationships with their customers and stay ahead of cyber criminals. I couldn't be more excited to join ForgeRock and to become a part of this incredible team. ForgeRock is a company I've admired from afar, and I believe all the pieces are in place for long-term success."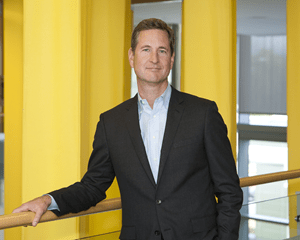 Neustar®, Inc., a trusted, neutral provider of real-time information services, today celebrated reaching 180,000 middle school students through its web-based My Connected World digital literacy and Science Technology Engineering Math (STEM) program. Developed in partnership with EVERFI, an education technology innovator, the online course has reached more than 1,600 classrooms across Virginia, California and Kentucky, all at no cost to schools.
"The purpose of our digital program is to open students' eyes to careers in STEM that will enable them to change the world," said Neustar President and CEO Lisa Hook. "We live in a connected world. Understanding how to use technology safely and effectively will be fundamental to student success as they navigate the world through high school, in college and in their future careers."
Neustar celebrated this milestone at two marquee events in Sterling, VA and San Francisco, CA that honored students and engaged Neustar employees as mentors and tech presenters to help drive program impact.

Ooredoo announced yesterday a major partnership with Microsoft to enable Ooredoo to be the first telecom provider in the Gulf to provide Microsoft Azure stack hybrid cloud, which will enable Qatar's digital business growth and nationwide digital transformation.
Azure Stack is an extension of the Microsoft Azure Cloud, thereby enabling a truly consistent hybrid cloud platform that removes complexity and helps organisations maximise investments across cloud and on-premises environments.
Yousef Abdulla Al Kubaisi, Chief Operating Officer – Ooredoo Qatar, said: "Providing the Microsoft Azure Stack Hybrid cloud is a clear statement of Ooredoo's commitment to Qatar's digital transformation. We will provide our business customers with the most advanced hybrid cloud solutions that can optimise costs, flexibility and agility for scaling up as businesses expand, and free up staff to focus on innovation."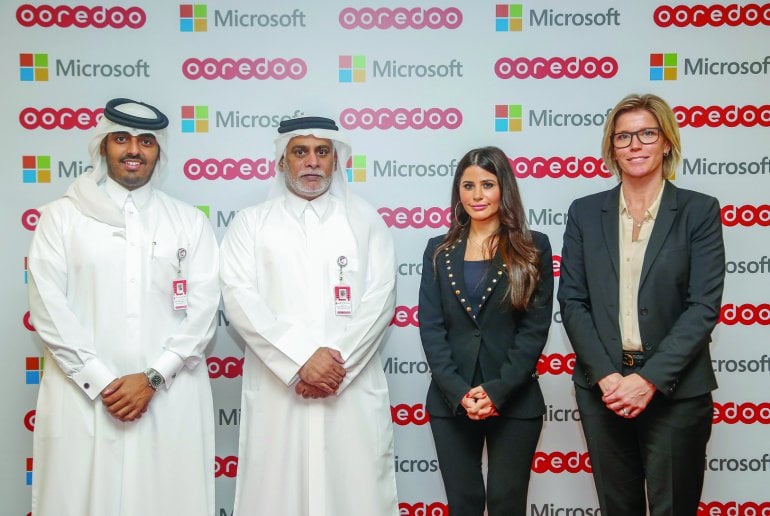 Tata Communications is working with Hong Kong based start-up Doki Technologies to support the company's expansion in the US and Canada, Europe, and Southeast Asia. The recently launched dokiWatch S will come with a Tata Communications MOVE SIM built in.
The SIM would enable the watch user to instantly connect to the internet, anywhere in the world. The dokiWatch S is claimed to be the world's first wearable phone and smart locator that combines video calling, voice calling, messaging and location-tracking capabilities in one device.
The data-enabled features of the smartwatch are powered by global 3G and 4G connectivity provided by the Tata Communications MOVE platform.