Get the latest announcements from MEF Members across the mobile ecosystem globally in this weekly review of member news…
Mobile app distribution platform AppScatter Group has launched a scanning service to highlight security weaknesses and to comply with GDPR regulations.
The service enables appScatter platform users to address any potential security issues during their app maintenance programme. Existing and new customers can use the service for an additional subscription fee.
Philip Marcella, appScatter's chief executive, said: "Data security is as important as ever.
"The new appScatter app security scanning service will provide users with critical security compliance information and has the ability to be a material standalone revenue stream for the company."
GDPR rules come into force on May 25 and require all EU organisations to protect people's personal data and show they have operational and technical procedures in place.
Ooredoo has announced that the company is the first operator in the world to launch a live 5G network on the 3.5GHz spectrum band.
Ooredoo's 5G network is the first commercially available 5G network in the world and is an important technological breakthrough for the telecommunications industry worldwide.
Speaking at the event, Waleed Al Sayed, Chief Executive Officer, Ooredoo Qatar, said: "Today, Ooredoo and Qatar make history. We are the first company in the world to offer access to 5G technology and services, and the people of Qatar are the first to have access to the incredible benefits this technological upgrade will bring. We dedicate this important milestone to the people of Qatar and to our beloved leaders, who have encouraged this step in building the knowledge-based economy of Qatar."
Fintech focused companies are competing for 23 different categories. Overall, 89 companies were selected as finalists from over 200 submissions. The finalists were reviewed by 81 domestic and international judges.
FinTech Australia chair Stuart Stoyan described all of the entries as very high quality showcasing the depth of Fintech talent that exists in Australia.
"Each of these finalists is now in the running to be named a winner in 23 Finnie award categories at our gala awards ceremony on 13 June in Sydney. The fact we received 223 award entries – a 40 per cent increase from the 158 entries in 2017 – is in itself a sign of the growing stature of Australia's fintech industry," Stoyan stated. "Highlighting and celebrating female leaders in our industry is just one way we can boost the number of women in fintech and therefore drive a more diverse and inclusive workforce and help meet skills shortages."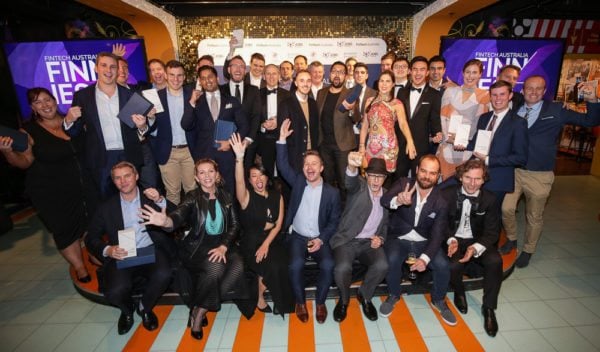 Telenor Pakistan  and QMobile have entered into the next phase of their long-standing collaboration ushering in a new era of 4G ecosystem development through the introduction of LT-100, an LTE-enabled low-cost smartphone.
The partnership entails both parties working together to develop and promote a robust digital ecosystem in Pakistan where industry's best digital products and services are served to their mutual customer base.
"We are delighted to enter the next phase of our partnership with QMobile as part of our unrelenting efforts to boost the country's digital ecosystem which Telenor Pakistan continues to lead," said Bilal Kazmi, Chief Marketing Officer, Telenor Pakistan.
"Since the beginning, we have pursued a two-pronged strategy to develop and promote the digital ecosystem in Pakistan to enhance the mobile broadband outreach and experience while making supporting hardware affordable for the masses. We hope that this partnership will help us achieve our mutual digital inclusion goals faster and in a more effective manner," he added.
While there is a lot of talk about thinking agile, being agile and doing agile, many organizations are still baffled as to what parts of agility can they being into their systems. At the recently concluded Aon Best Employers India 2018 learning conference and awards ceremony in Mumbai, few organizations shared how they are able to look at the concepts around agility and bring them into their organization.
One such organization is Tata Communications, whose focus has been on empowering and enabling employees to independently tread their careers within the organization by democratizing education. The organization believes that this ensures that skill availability matches up to the rapid transformation in the business.
In this direction, the company has launched Tata Communications Academy (TCA), a learning academy that customizes learning programs in real-time for employees who have identified the need to develop a skill. Also, 'Project Marketplace', an internal platform at Tata Communications enables all employees across the business to register their skills and seek assistance on projects from other employees around the world.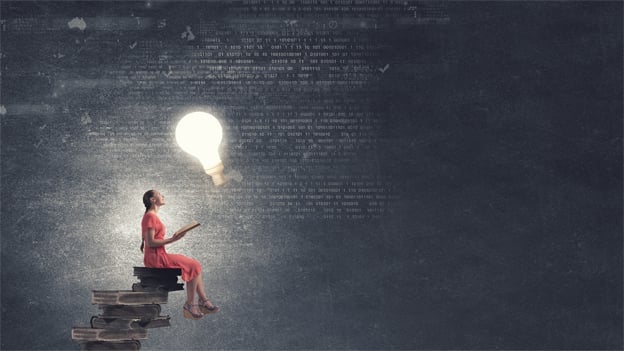 Neustar Inc, a trusted, neutral provider of real-time information services, today announced the appointment of Robert J. McKay as General Manager (GM) of Risk Solutions. Building off of the Neustar OneID system, McKay will drive growth and product innovation, product roadmaps and go-to-market strategies to meet client needs in a globally connected world. McKay will report to Neustar Senior Vice President of Analytics Solutions Ted Prince.
"Risk is an important business area for Neustar and one with great potential for growth and innovation," said Prince. "Bob has been a key driver in growth and expansion in the global risk and financial services arena. His role as GM of Risk at Neustar is an extension of his industry expertise – helping access areas where we can differentiate, innovate and expand our leadership position, market footprint and range of solutions. We are delighted to welcome Bob to the Neustar team."