Get the latest announcements from MEF Members across the mobile ecosystem globally in this weekly review of member news…
BICS and Italian telecoms operator Fastweb have announced a strategic partnership that will see them offer combined connectivity solutions offering enhanced capacity and customer service.
The partnership will boost Fastweb's – which has over 2.4 million customers – access to major subsea cable systems that come into the connectivity hub of Sicily. Several major subsea cable systems land in Sicily, offering onward connectivity from Europe to the Middle East, Africa and Asia.
The agreement sees the two telcos delivering international capacity services for new and existing customers in the Middle East, Africa and Asia who are looking for routes to Europe. It will also see Sicily act as an additional entry point into Europe, offering a strategic alternative to Marseille.
BICS and Fastweb will provide customers end-to-end backhaul services with significantly reduced latency and diverse paths, they claimed in a statement.
Boku, the world's leading independent direct carrier billing company, has today announced an agreement with leading global payments provider Paysafe Group.
Boku provides Paysafe with carrier billing deposit services for its NETELLER and Skrill digital wallet services. This added functionality enables verified consumers to use their mobile phones to upload funds to their NETELLER and Skrill wallets. Carrier billing deposits into NETELLER and Skrill digital wallets can be used by consumers to make purchases from a variety of online merchants.
Paysafe's additional services supported by Boku are currently available to consumers in the UK, Norway, Sweden and Switzerland.
Jon Prideaux, CEO of Boku Inc., commented: "This deal with Paysafe really showcases our e-money capability; Boku breaking barriers, taking Carrier Billing into places that it's not been to before. Paysafe is totally the right partner for such a move and we're delighted to see our product being distributed by such an important mainstream payments company."

Centili, Veoo and DIMOCO have been named as three of the best direct carrier billing vendors in the world.
Between November 2017 and March 2018 ROCCO (Roaming Consulting Company Ltd) questioned 214 MNOs from 91 countries, including all continents. The objective was to evaluate Direct Carrier Billing (DCB) vendors and rank these on 30+ KPIs in the area of performance, value and leadership.
26 vendors were included in the report, the three vendors, Centili, Veoo and DIMOCO, were ranked as Tier One, reaching an overall score between four and five points out of a possible five.
DIMOCO currently obtains 191 MNO connections and in 51 countries and services industries ranging from ePublishing to Ticketing & Parking, Physical Goods, Video & Music to iGaming, Lifestyle Content and Wholesale.
Opera today announced a new mobile browser, Opera Touch, that shows that there's still plenty of room for a competitor in the mobile browsing world. Opera Touch takes some ideas from the company's experimental Opera Neon desktop browser and packages it into a highly usable package for Android, with an iOS version coming soon.
It's not so much that Touch reinvents the wheel, but that it seems to have been designed with the idea of putting the user first. This starts with small touches, like putting the tab switcher and access to your bookmarks at the bottom of the page, so that you never have to do some finger gymnastics to reach the top of your screen again (or use two hands, which I guess is also an option…). Safari users are surely quite familiar with having access to these features at the bottom of the screen, but on the main Android browsers, it's been oddly absent.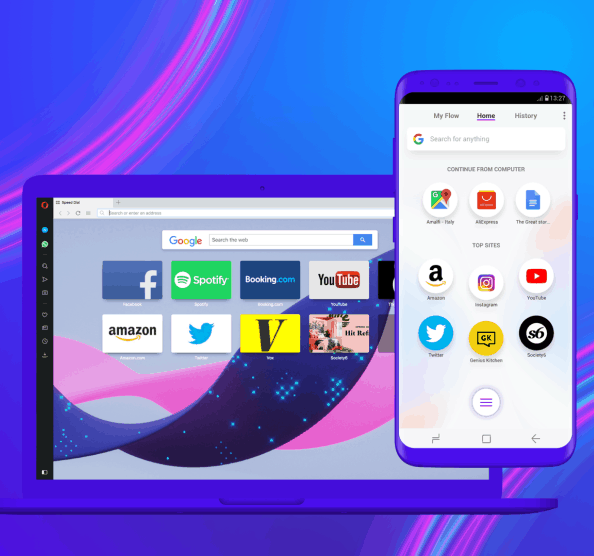 Infobip, the global communications platform company for businesses strengthens its presence in Nepal, offering Viber messaging campaigns for the region's financial institutions, enterprises and organizations.
By using Infobip's OMNI solution, businesses and banks can choose the optimal communication channels for specific types of messages including SMS, number of chat app messages, email, voice and in-app push messages. Any financial institution, eCommerce or brick-and-mortar store can conveniently promote their offers to over one billion users and prospective customers in 193 countries worldwide.
59 percent of South East Asia's smartphone users have Viber installed. In Nepal close to five million people have Viber installed.