Get the latest announcements from MEF Members across the mobile ecosystem globally in this weekly review of member news…
acing ahead in the field of facial biometrics, UK biometric firm, iProov has been selected by the US Department of Homeland Security to tighten the security of cross-border passenger travel
The contract was awarded to iProov by the US Department of Homeland Security Science & Technology Directorate's Silicon Valley Innovation Programme (SVIP).
In order to make travelling across borders more secure, iProov will support the US Customs and Border Protection (CBP) in improving the passenger entry operation process by utilising its facial biometric technology.
Andrew Bud, CEO of iProov, stated: "We are delighted that iProov has been selected by the US Department of Homeland Security to enhance the way in which it processes people through US borders. Advances in machine learning and AI have enabled a revolution in facial biometrics in the last few years and we're now seeing more and more cases of governments and banks turning to self-service, spoof-resilient face verification as the biometric of choice to both increase security and ensure ease of use."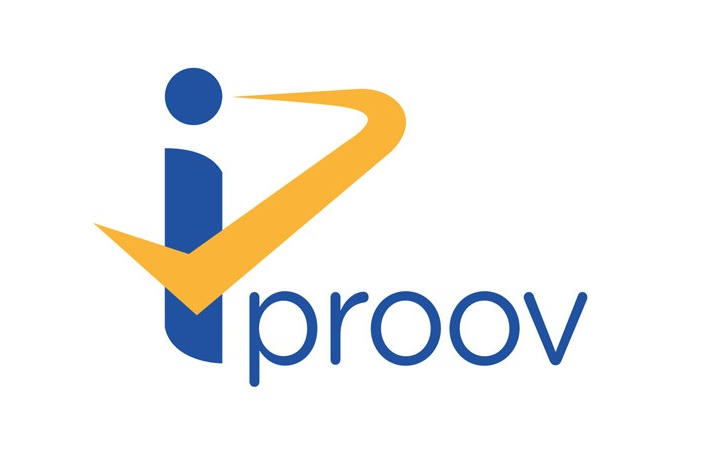 Gemalto, the world leader in digital security, today announces it has won an open tender with the Home Office, acting through Her Majesty's Passport Office (HMPO), for the production of the next generation of British passports and associated services.
Gemalto, an international security company with substantial operations in the UK, won the contract following a rigorous competitive process which rated each bidder against strict requirements that included security capabilities, processes, technical quality and the value for money for the taxpayer. The contract is for 11.5 years, including 10 years of production and issuance services.
Howard Berg, Managing Director of Gemalto UK Ltd, said, "We are delighted to have been selected by Her Majesty's Passport Office to deliver the new generation of British passports. As a pioneer of cutting edge government document design, we're confident that the new passports will be the most attractive and most secure ever, as befits the British traveller."
appScatter Group, the B2B Software as a Service ('SaaS') platform that enables users to distribute and manage their apps on multiple app stores around the world, has agreed a partnership with ironSource, the mobile monetization and marketing platform, to introduce the appScatter platform to ironSource's app developer customer base.
ironSource builds technologies which help app developers take their app businesses to the next level, including one of the industry's largest in-app video ad networks. Over 80,000 apps use ironSource's technology to monetize, and ironSource is working with leading game developers such as Kongregate, Playrix, Zynga, Zeptolabs and Big Fish Games. With its large SDK footprint, ironSource is able to reach 1.5bn unique active users every month.
"We're thrilled to be partnering with ironSource and beginning an arrangement that will be commercially advantageous for all concerned," said appScatter CEO, Philip Marcella. "This strategic collaboration is further proof of our commitment to strengthening ties to the app development community and supporting the app economy's continued growth."
iconectiv, an authoritative partner of the global communications industry connecting more than two billion people every day, today announced that Tara Flynn Condon, director of product marketing for the company's Information Solutions business, has been named to the 2018 Rising Leaders Program by Women in Cable Telecommunications (WICT).
WICT's Rising Leaders Program is a competitive program that recognizes industry professionals at the manager and director level who have demonstrated leadership potential within their companies. Those selected will participate in a weeklong immersion program that prepares them to undertake increased leadership responsibilities when they return to the workplace. The program is comprised of leadership analysis and leadership skill development. Participants also create and manage their own personalized leadership development plans.
"I thank WICT for the opportunity to gather with other industry experts where we can empower one another and grow as leaders," Condon said. "I am confident that this program will also benefit iconectiv's mission to nurture leaders and deliver market-leading solutions to the communications industry."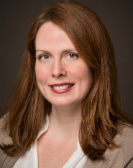 Online payments processor Novatti Group has made a commercially-astute move into blockchain payments by integrating its proprietary payments platform with The Stellar Network, an open-source protocol for exchanging money used via shared servers and "forming a global value exchange network".
In essence, Stellar is a blockchain-payment and asset transfer platform connecting banks, payment systems and customers with a network of low-cost financial services providers, including financial institutions, payment aggregators and technical specialists.
The prime feature which attracts users is the commonly-shared commitment to support a new and inclusive global infrastructure for payments. Stellar is growing rapidly and sports a proprietary "native asset" digital currency called the Lumen.
"Completing the integration of Novatti's Payments Platform into Stellar's network lays the foundations to build future high-growth revenue streams driven by transactions across the blockchain network," said Peter Cook, chief executive officer of Novatti Group. "We are focused on leveraging our strong relationship with Stellar to securing additional agreements with its partner network to drive high growth revenue streams in the payments and billing space, driven by growing transactions processing,"