India's Hungama Mobile dominates digital entertainment for the world's south Asia population. It reaches 40 million people in 50 countries. In an exclusive video, Hungama's CEO Neeraj Roy describes the journey and the future…
In the early years of the 21st century, there was a mobile entertainment revolution. A group of pioneering companies realised phones could do far more than deliver talk and text. The market for ringtones, wallpapers, alerts and screensavers was born.
Most readers should know this. After all, it was this revolution that gave birth to the MEF.
Needless to say, most of the companies that powered this new market sector have long since disappeared. But a handful have flourished. Indeed, they have become the digital media giants of the current age.
There's no better example than Hungama Mobile.
The Indian company launched in 2001 to distribute first-gen mobile content based on Bollywood IP. It quickly established relationships with carriers not just in India but in every region with a South Asian immigrant population.
It was hugely successful. But then came the era of smartphones and tumbling data prices. Hungama took the decision to aim higher.
"About four years ago we shifted gear from value added services to more mainstream digital media," says Neeraj Roy, CEO of Hungama Mobile. "We started with music streaming and then, about two and a half years ago, we went into video. We now have a catalogue of 8,500 films and TV and we've made four original productions. You can think of us as a Netflix for the global South Asian consumer."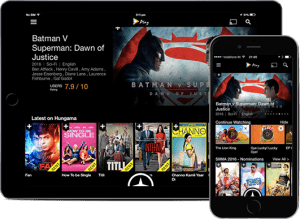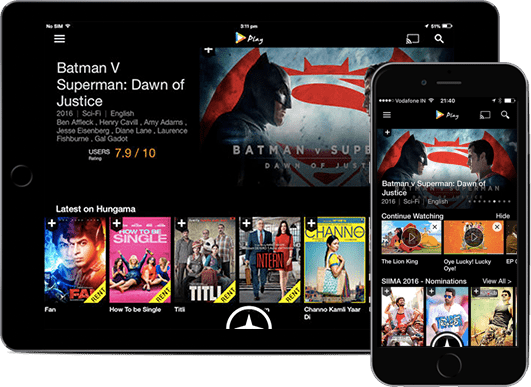 The switch proved well-timed. Like the rest of the world, India has witnessed a huge boom in data consumption as prices have tumbled.
"In 18 months, we've gone from $3.50 for a gig of data to 80 cents for 30 gigs of data," says Roy. "We've gone from people consuming one gig of data a month to 14 gigs. And this is great news for the digital content economy."
Hungama's market position is so strong now that it has attracted high profile backers. One is Intel, which invested an undisclosed amount in 2012.
Now, Hungama is helping Intel to develop its own innovations – such as VR. Intel has launched its own VR engine called TrueVR, which it has used to create experiences around sports and even movies such as Spider-Man: Homecoming.
Roy says: "We will be working on new technologies like VR and looking at how we can bring Bollywood and Indian entertainment closer to it. Intel has been an investor and partner of Hungama and we will be leveraging its VR technology with the same goals in mind."
Meanwhile, the work goes on to build Hungama's core audience. According to Roy, the business already reaches 40 million people in 50 countries. But with a billion Indians at home and 50 million more resident in other regions, there is still plenty of growth to pursue.
In this exclusive interview filmed at MWC 2018, Neeraj Roy expands on Hungama's past, present and future…
For more unique interviews, opinions, panels and webinars, subscribe to the MEFTV YouTube channel, and stay up to date with MEF Members and the global mobile ecosystem.