The move to rich messaging is 'like going from black and white TV to colour'. So said ITV in a revealing panel conversation 'Digital Transformation 2.0 for the Consumer' at MWC2018. MEF CEO Rimma Perelmuter hosted the session. Here is her recap…
Last year, MEF identified a new kind of mobile user, which we called the 'savvy consumer'.
We had just published our latest Consumer Trust report and it was clear that a significant number of people had changed their attitudes to privacy and security. The report also revealed a shift in how they want to engage with brands and enterprises via mobile.
Fundamentally, they still value the utility and convenience of the best mobile services. But they have become far more protective of their personal information. Hence 'savvy consumer'.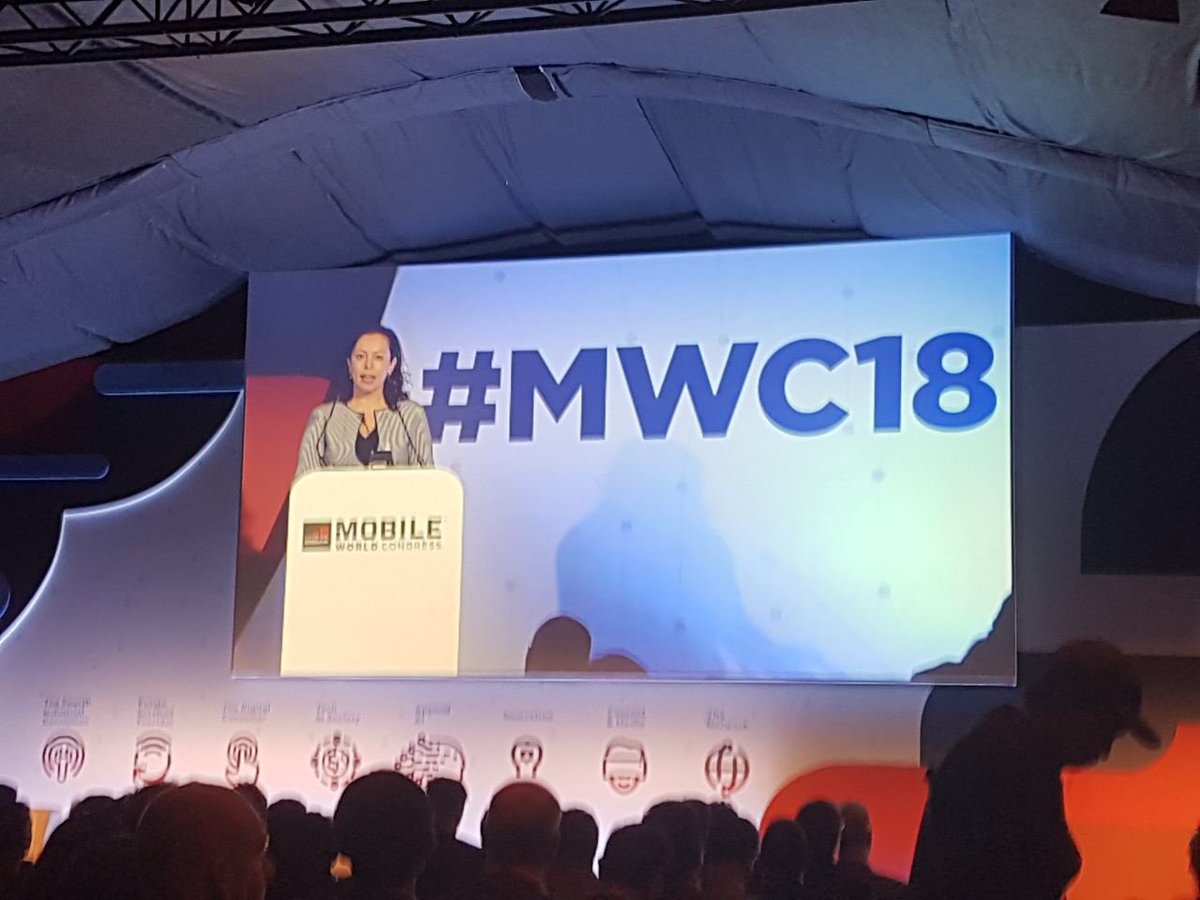 Today, in the light of alarming news stories and imminent regulation, it's obvious that consumers are set to become even savvier.
The upside is obvious. Here is an opportunity for companies to gain a competitive advantage not by deception, but by being responsible.
I think this is driving the excitement around the next phase of enterprise messaging. Self-evidently, A2P messaging is where brands and consumers talk directly to each other.
And for the most part, consumers trust the medium. Though we should be watchful about spam, smishing and other breaches (where MEF's Future of Messaging Programme is leading the charge against malpractice), the truth is that SMS is pretty robust.
Now, of course, we are moving towards next-gen channels including various OTT apps and RCS.
These channels give brands the chance to make customer conversations so much richer – with features such as read receipts, group chat, video, maps, payment and much more. Indeed, many believe these conversations can replace apps.
To explore the potential of next gen messaging, I was asked by GSMA to host a session 'Digital Transformation 2.0 for the Consumer' at Mobile World Congress in Barcelona.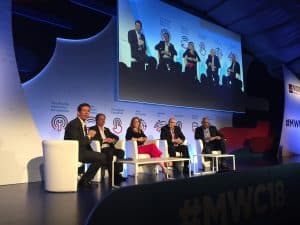 The participants included
Anil Sabharwal, VP of Product Management, Google
Marco Trecroce, Chief Information Offer, Four Seasons Hotels
Ann Cook, Director of Interactive and Managing Director of ITL, ITV
Yves Maitre, Executive EVP for Connected Objects and Partnerships, Orange
Stefano Parisse, Group Director of Products and Services, Vodafone
RCS was a dominant theme throughout MWC and unsurprisingly a strong focus of a fascinating session.
Anil Sabharwal kicked off by re-stating what he characterised as the three goals of RCS: better transactions, deeper relationships, and a platform on which to deliver other products and services.
Naturally Google wants to accelerate the development of RCS, which is why it purchased the underlying tech in 2015. However, Sabharwal stressed that Google is now keen for others to make RCS flourish.
"We play a small part," he said. "Our goal is to help connect the different pieces: the client, the platform, the inter-conection hub and the business messaging platform to build a bridge between our consumers and our operators."
The panellists agreed that the platform dimension of RCS makes it especially powerful – especially when compared to the OTT alternatives. Vodafone's Stefano Parisse said: "There is no dominant player in RCS. It's an open and interoperable system. All the devices we ship are RCS-embedded; there's nothing to download. So the opportunity for business is immense."
In fact, he was specific about this. "We've done five trials, and we've been amazed by the reaction. With RCS, there's a 20x higher conversion than with SMS."
Yves Maitre was similarly enthusiastic. And he noted that the RCS opportunity could be especially strong in developing markets. "If you look at Africa for example… I think we could ne delivering to Africans the next revolution after the web and apps. I believe emerging countries will be leading the conversation commerce revolution."
Tellingly, he noted that of the 20 countries where Orange has experimented with RCS chat bots, it's seen the best results in Jordan.
Ann Cook gave a brand perspective on the potential of next-gen messaging. ITV has been one of the first brands to experiment with the new channel, creating a 'carousel' style format for voting on its shows inside a messaging session.
Cook reflected on the impact of first generation SMS interactions and shared her excitement about what's next.
"SMS has been the most brilliant platform for us," she said. "We push 40m messages a year to our viewers and collect 70m votes per annum. But moving to RCS is like going from black and white TV to colour. We already have a 10 to 20 per cent open rate on any SMS. Just imagine how consumer will want to engage with RCS. I think it will change consumer behaviour."
Marco Trecroce from Four Seasons Hotels agreed. He also elaborated on the advantage of messaging over other channels such as apps and web sites when it comes to customer conversations.
He said: "We created an app four years ago, but the challenge is we operate all over world and guests want to continue a conversation with us wherever they are. This is very challenging. So we expanded into messaging, and we created a way to aggregate the conversation across any channel."
Trecroce revealed that what made the crucial difference was when the group built workflows across various departments. This meant that any incoming message could be handled speedily by the front desk, concierge, general manager etc.
"There's been a huge increase in guest satisfaction scores," he said. "We can have a genuine conversation with guests. We can talk to them before they arrive and give them better experience when they're in the hotel. And now there's a new (messaging) world coming, and its night and day."