Get the latest announcements from MEF Members across the mobile ecosystem globally in this weekly review of member news…
Gemalto, the world leader in digital security, showcases at Mobile World Congress its ability to enable Trusted Digital Identities that will unlock a new generation of secure and convenient digital services. Leveraging the company's unrivalled experience across fields such as identity verification, biometrics and mobile services, Gemalto integrates all the technologies needed to seamlessly capture biometrics and verify user identities, and then digitize them securely. As a result, MNOs, OEMs and other enterprises will be able to accelerate their digitalization strategies, launch new services, fight fraud and meet relevant regulations.
"MNOs and other service providers need to adapt to a rapidly changing business environment," said Guillaume Lafaix, SVP for Gemalto. "Delivering a combination of security, convenience and efficiency, our Trusted Digital Identity solutions offer a highly flexible approach to accelerating digitalization strategies."
Mobile app distribution and monitoring specialist appScatter Group PLC has signed its first major partnership since listing on AIM last September. App advertising network Airpush will promote appScatter's platform to its clients in return for 10% of the revenues generated by the collaboration.
Customers who sign up through Airpush also get a 20% discount for the first 12 months of use.
Airpush's platform is integrated into 250,000 mobile app, mobile web, and virtual reality properties and sees the tie-up with appscatter as a way to enhance revenue for its clients.
Philip Marcella, appScatter's chief executive, said: "We're extremely excited about partnering with Airpush and starting a mutually beneficial relationship that will open doors for both companies.
"The agreement is our most significant to-date and shows real progress against our growth plans."
iconectiv, an authoritative partner of the global communications industry connecting more than two billion people every day, today announced a partnership with SAP (NYSE: SAP), the multinational enterprise application software provider, to bring its cloud-based telecom services enabling enhanced network management and asset monetization to the SAP HANA partner ecosystem.
SAP HANA is a database and application development platform designed for organizations with extensive IT infrastructures leveraging large volumes of data to accelerate business processes, deliver more business intelligence, and simplify IT environments. Through its partner program, SAP seeks to add flexible, industry-specific expertise to its platform that enables its customers to develop the best possible solution to meet their needs.
"SAP brings a global brand presence, finance and enterprise resource planning (ERP) expertise, and an established telecom sales network to greatly expand our customer base as well as simplify the integration of our services through the SAP HANA platform," said Alex Berry, Executive Vice President of its Information Solutions Business Unit, iconectiv. "With the ongoing struggle for service providers to maintain data and operational integrity during this era of digital transformation, we see a tremendous opportunity to expand our services to new regions and new customers. This relationship is a key milestone in the iconectiv TruPartner Program."

Global cloud communications company Infobip is launching Rich Communications Services (RCS) in partnership with Vodafone. The partnership is part of the GSMA RCS initiative, offering enterprises around the world a chance to upgrade their B2C communications, build customer engagement, increase app downloads and enhance the overall customer experience beyond the common business-to-consumer SMS campaign.
By using Infobip's Application Programming Interface (API) any enterprise can design RCS campaigns and enhanced messaging, including high resolution photo sharing, read receipts, group chats, and live video.
"Businesses need to assure that their messaging services remain relevant, attractive and highly engaging. With the enhancement of RCS, the customer is reached with prebuilt rich messaging through Infobip's flexible API. The communication is branded, the interaction is instant, and the visual impact is enabling customers to make choices and purchase decisions in an optimal way," said Silvio Kutic, President and CEO of Infobip.
Payments company Wirecard has launched a new partnership with B2B networking platform Mercateo in a deal that will see the firm power B2B payments on the collaborative platform.
Reports on Thursday (March 1) said Wirecard is lending support for Mercateo Unite, a platform that connects buyers, retailers and manufacturers to facilitate B2B trade and procurement. Mercateo said in a press release that Wirecard will provide the platform with a custom accounts solution and provide same-day payment processing for transactions on Mercateo Unite.
"We are pleased to have Mercateo, another innovative partner, by our side and are delighted to support them with our technical solutions for payment processing, in addition to providing our longstanding expertise in digitalizing processes across all sales channels," added Wirecard Executive Vice President, Sales Consumer Goods, Christian Reindl.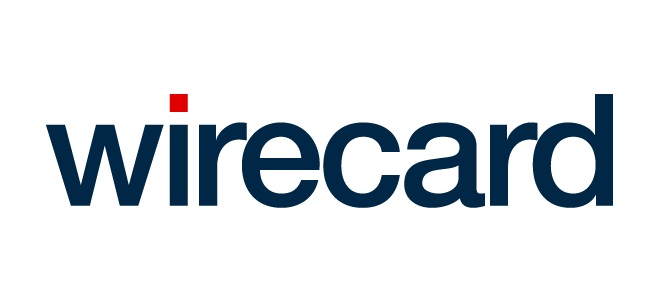 Barclaycard is inviting customers of high street chain Prezzo to 'Dine & Dash' in consumer trials of a new app that enables diners to bypass the bill paying process in restaurants.
The trials of the technology – which requires customers to check-in at an electronic box on their table – comes as Barclaycard releases new research which found that 95% of restauranteurs would prefer their staff to focus on delivering good service, rather than spending time on taking payment.
Nick Kerigan, managing director of future payments at Barclaycard, says: "Building on our experience in invisible payments, we wanted to use Dine & Dash to unlock a whole host of benefits for restauranteurs: from freeing staff up to focus on customer service to creating a better dining experience that increases loyalty to improving table turnover time – leading to higher revenues."