Get the latest announcements from MEF Members across the mobile ecosystem globally in this weekly review of member news…
CLX Communications has announced the launch of the first global Rich Communications Service (RCS) messaging API with SMS fall-back. From today, enterprises will be able to sign-up to a limited beta trial that will enable them to test A2P RCS in selected countries
SMS fall-back guarantees the delivery of messages either as a rich message for Android handsets that have RCS enabled or as a standard SMS message if an RCS client is not present on the device.
TJ Thinakaran, COO at Callfire, one of the first CLX enterprise clients to integrate into the CLX RCS API commented, 'At Callfire we're excited to launch RCS into the US market and provide a rich customer experience with the advanced features RCS messaging brings. Deliverability being critical, it is important be able to manage a hybrid between RCS and SMS for the foreseeable future. CLX has done great job of making it easy for enterprises to use RCS without losing the reach of SMS'.
Orange has launched a new low-cost ad-free TV service aimed at millennials that will be available to its TV and mobile customers and will incorporate Canal+ mobile short-form offering Studio+, as well as eSports and music services.
The new service, Pickle TV, aimed at 15-35 year-olds, will be available across all screens and will cost €4.99 (US$5.99) a month, with the first month's viewing free of charge. The service will be available without an ongoing commitment.
The service can be accessed via an Orange TV decoder, as a dedicated TV channel, on mobile or the web.
At CES 2018, Huawei Consumer Business Group revealed that its breakthrough HUAWEI Mate 10 Pro will be available in the U.S. through major electronics retailers, including Best Buy, Amazon, Microsoft, Newegg and B&H beginning on February 18, with pre-orders beginning February 4.
Huawei also unveiled the world's first hybrid smart home network solution. The HUAWEI WiFi Q2 Series is a true plug-and-play Wi-Fi system designed for the entire house.
"We've experienced unprecedented growth worldwide and are now bringing our award-winning products to the U.S.," said Richard Yu, CEO of Huawei Consumer Business Group. "Huawei is and has been in the U.S., and is part of a community of visionaries that strive to push boundaries and improve daily lives through technology. Our newest consumer solution, the HUAWEI Mate 10 Pro, is the smartphone that U.S. consumers need and deserve."
Now in its 5th year, the 2017 Global Telecoms Awards were hosted in London on November 2, 2017 with the attendance of industry's most influential companies. In this prominent event P.I. Works and Turk Telekom won the "Honorable Mention Award" in the "Managed Services Innovation of the Year" category with the revolutionary "Centralized SON Powered Managed Services" project. The project scope includes the planning, management and optimization of the radio and transmission access networks.
Turk Telekom CTO Cengiz Dogan said "Turk Telekom has set itself the mission of offering the high quality and economic services to its customers through integrated communication solutions. P.I. Works' Centralized SON Powered Managed Services has been a key driver of operational efficiency, leading to superior subscriber experience through automated network operations. This is a significant achievement that we are all proud of."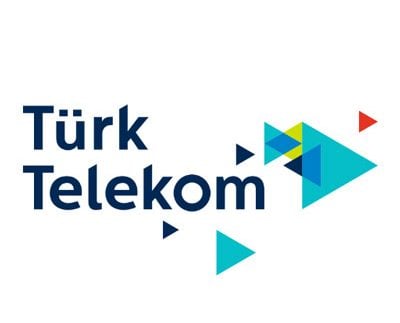 Spain-based telecommunications provider Telefónica and vendor Huawei touted a successful laboratory test of a transport software-defined networking (T-SDN) service. The test showed the ability for the controller to help in planning, management, monitoring, and diagnostic capabilities across Telefónica's optical transport network.
T-SDN acts like a centralized controller in gleaning real-time information from the network to detect any transmission issues. This allows the operations and maintenance departments to locate potential trouble spots before they can impact traffic.
Maria Crespo, director of IP connectivity and transport at Telefónica Spain, said the carrier was interested in using T-SDN to bolster performance of the WDM control plane to reduce restoration times. The carrier is also looking to use the platform to improve network diagnostics, and increase the use of automation for network management and control.