Get the latest announcements from MEF Members across the mobile ecosystem globally in this weekly review of member news…
Hiya, the fast-growth startup which makes mobile phone calls more contextual for millions of users, today announced that it has raised $18M in Series A funding to expand globally. The round was led by Balderton Capital, Europe's leading early-stage venture investor, with participation from Nautilus Venture Partners and Lumia Capital. Balderton general partner Lars Fjeldsoe-Nielsen, an early executive at Uber and Dropbox, will join Hiya's board.
"As the telecom industry becomes more competitive, leading wireless carriers and smartphone OEMs are adjusting by innovating faster than ever before — and Hiya is helping them," says the company's CEO Alex Algard, who has re-located to London to oversee Hiya's international expansion. "We are now in hyper-growth mode, and this investment will help sustain our momentum. But we are also benefiting from uniquely relevant strategic and operational know-how for mobile. Lars and Lumia Capital's Chris Rogers, for example, spent many years deep in the trenches as founders or early executives building Uber, Dropbox and Nextel."
Viacom has launched a new Nickelodeon linear channel on over-the-top (OTT) and mobile platforms in Japan.
The offering marks the first time a Nickelodeon-branded subscription TV channel has been made available internationally via an online platform.
The new channel will offer a range of existing Nickelodeon animation titles including SpongeBob SquarePants, Dora The Explorer and Teenage Mutant Ninja Turtles.
"OTT and mobile offer an important growth path for Nickelodeon and our other flagship brands in mature subscription TV markets like Japan," said Mark Whitehead, president and MD, Asia Pacific at Viacom International Media Networks.
The Wirecard Checkout Portal is entering into a new strategic cooperation and offering retailers new value-added services from now on. Checkout Portal customers can now increase their sales due to a higher level of customer trust by using the Trusted Shops seal of approval. Thanks to the expansion of the Checkout Portal with the web-based mailing tool kajomi MAIL, online retailers can also make their e-marketing more efficient and targeted. Shop operators can flexibly choose premium services when setting up their payment methods via the Checkout Portal and integrate them in their online business.
Celal Mentes, Head of Checkout Portal at Wirecard: "The Checkout Portal is now more than just a payment portal. We are expanding our portfolio of value-added services in order to offer merchants a variety of services from a single source."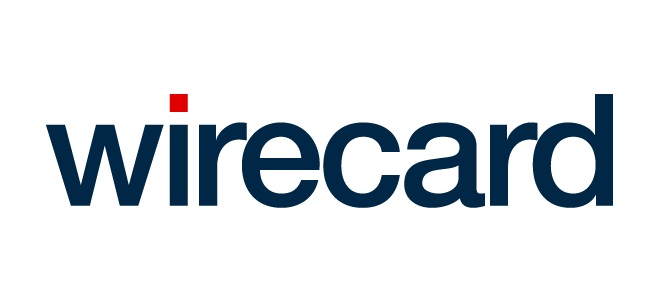 Universal Music Group (UMG) has announced the launch of a first-of-its-kind accelerator engagement network by a major music entertainment company aimed at promoting the development of innovative music-based start-ups around the world.
Speaking about the launch, Michael Nash, UMG's executive vice president of digital strategy, said: "UMG is launching the Accelerator Network to build on the company's stellar track-record of supporting entrepreneurs around the world and licensing more than 400 digital services globally. By developing a robust network of accelerators, UMG will play a more central role in helping to support the next generation of entrepreneurs who are already hard at work to bring innovative ideas to market that will create exciting new experiences for artists and fans everywhere."
Udupi-based Robosoft Technologies, a mobility solutions company, has appointed B Ravi Teja as its new Chief Executive Officer (CEO).
Managing Director and incumbent CEO Rohith Bhat said the company had been on the lookout for a new CEO to infuse new ideas and take the company to the next level of growth, as he focussed on 99Games, a subsidiary of Robosoft Technologies.Ravi said, "I am excited to lead Robosoft into the next phase of growth. The brand has great pedigree and equity in the market and is ripe to make the most of opportunities in digital transformation. Clients are seeking to work with technology partners who can deliver total solutions from digital strategy mapping, human-centred design, and platform development across devices. Robosoft is best placed to be such a partner and I am excited at the opportunities ahead."