Since MEF's last Mobile Money eBulletin mobile proximity payments have taken a big step forward, in particular in China where Alipay and WeChat are becoming a popular option for in-store payments.
Elsewhere carrier billing is now a common-place channel for the purchase of digital goods and services as integration into app stores and other digital content markets rolls-out.  The P2P transfer of money between mobile devices is also so well established in some growth markets that more money changes hands via mobile than any other way, including cash.
Here are 17 recent industry stats and forecasts that explore these trends, taken from the latest Mobile Money eBulletin which can be downloaded here for free.
Payments are growing
A new UN study reveals that Alipay and WeChat Pay enabled US$2.9 trillion in Chinese digital payments in 2016, representing a 20-fold increase in the past four years.
Elsewhere, a Strategy Analytics report indicates that mobile payment has become a daily activity in China with 75 per cent stating they use mobile payments in physical stores daily.
In the last three months of 2016 the number of mobile money subscribers in Kenya was 31.9 million served by 161,583 active mobile money agents covering a transaction value of KES 1.1 trillion ($10.6 billion). M-pesa is the dominant mobile money platform.
Statista forecasts that the value of mobile payment transactions will rise from $25 billion in 2016 to nearly $275 billion by 2021 – an average annual growth rate of 62 per cent.
Whereas Juniper Research forecasts that globally mobile wallet spend will rise by more than 30 per cent this year reaching $1.35 trillion.
Mobile payments in Europe significantly increased last year, jumping 200% from 2015 (18%) to 2016 (54%). (Mobile Payments World)
Charge to bill is growing. MEF's recent Mobile Money Report indicated that more than a third of people paid for items directly from the phone bill globally – double that of 2014.
Payments in store
A First Annapolis Consulting study indicates that 31 per cent of US consumers have used Apple Pay compared to 20 per cent in December 2015, with 7 per cent now using it once a week or more. 9 per cent of those with Android Pay have used the service, with 2 per cent doing so once a week or more. 13 per cent have used Samsung Pay, while 4 per cent use it once a week or more.
Overall, Apple Pay usage grew steadily in 2016 in the US. The number of monthly Apple Pay transactions grew by 50% between 12/2015 and 12/2016 according to TXN research.
Recent Juniper research goes further, forecasting that Apple Pay contactless users will double in 2017 to 86 million users, dominating the OEM-Pay market.
According to this study by Captera mPOS is growing at 9.2 per cent a year, while traditional POS sales are falling at 2.5 per cent a year.
The same study indicates that 28 per cent of retail workers say that mobile POS has increased the number of products a customer buys and 62 per cent say mPOS has made their jobs easier.
BI Intelligence forecasts in-store mobile payments will grow to $503 billion by 2020, reflecting a compound annual growth rate (CAGR) of 80% between 2015 and 2020.
Security and consumer trust
According to a report by security trade body, ISACA that surveyed 900 of its members, only 23 per cent believe that mobile payments are secure in keeping personal information safe and nearly half (47%) say mobile payments are not secure.
The greatest security vulnerability associated with mobile payments is public Wi-Fi (26%), followed closely by lost or stolen devices (21%). (ISACA)
A survey conducted by Thales e-Security found 72 per cent of the 2,000 British respondents worry about the risks associated with using contactless payments or when paying for things through their smartphone.
In Ipsos MORI polling for the Communications Consumer Panel, banks were trusted with personal data by far greater proportions of UK consumers than any other type of organisation.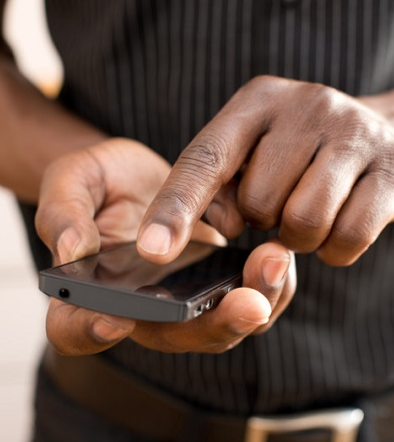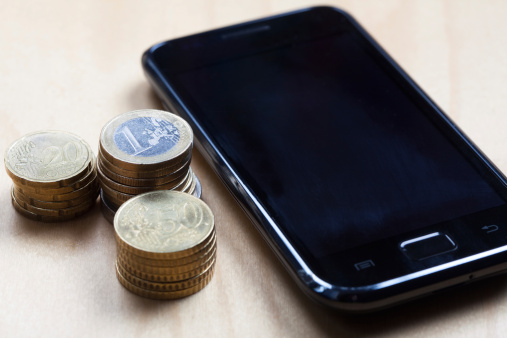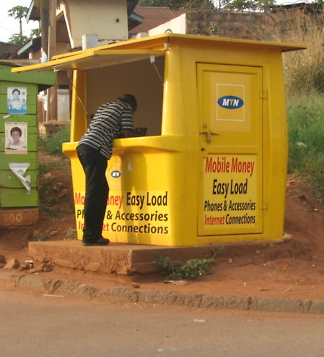 Download our sixth quarterly Mobile Money eBulletin which takes a look at some of the issues that are forming the ecosystem.  It includes contributions from Srivinas Ndugondi, Head of Mobile Financial Solutions at Mahindra Comviva discussing the importance of interoperability between mobile money platforms and Wirecard's EVP of Global Product Strategy provides thoughts and analysis of MEF's recently pubished Mobile Money Report.

The eBulletin also includes news, stats and Mobile Money market forecasts and analysis from Amrish Kacker, Lead Analyst from Analysys Mason's Operator Strategy Consultancy Practice.