Consumers in mobile first countries are desperately hungry for digital services. But they can be held back by the cost of data. Opera is tackling this with its Opera Max product, which has won the Innovation in Mobile First Markets Meffy for 2016…
It's ironic that the countries where mobile is 'first' are generally the countries where mobile data is the most expensive (in real terms).
In its recent State of the Mobile Web report, Opera Software revealed that the average German can pay for 500MB with one hour of work.
Meanwhile Nigerians have to work around three and a half days to afford the same. The browser company ended the report by concluding that 53 per cent of Africans can afford just 20MB of data a month.
Opera is doing its bit to tackle this imbalance. It can't make data cheaper. But it can make phones consume less while delivering the same experience. That is what its Opera Max browser does.
Opera Max shrinks videos and photos on almost any app on mobile data connections, as well as wi-fi. It estimates this extends data bundles by up to 50 per cent. The product also gives the user a dashboard showing all other apps on the device. It then displays how much data they consume – both in active use and in the background when they are not being run. This is important as Opera says 30 per cent of data is typically used in the background.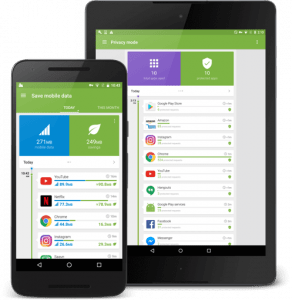 Most important, Opera Max gives users a two-tap feature to block apps from using mobile data, and also offers Smart Alerts that are triggered when it detects excessive background data usage of over 10 MB per week.
Arjun Bhatt, Director of product marketing at Opera Software, says Max also works on wi-fi networks. This is especially important in developing markets. "Wi-fi can be capped in markets like Africa. Also, the networks can be very congested because hundreds of people use it at the same time. So we can make it faster."
Opera is on something of a mission with Max. It recognises that handset prices are falling and that there's a huge appetite for more media-rich content and apps. Indeed, its report noted that Netflix came to Africa this year and that 42 per cent of South Africans watch video content on their mobiles (12 per cent more than the global average).
In six months, Opera Max saved African users the equivalent of $4.5 million in data usage. In terms of individual services, that's 63 per cent of data saved on Instagram, and 60 per cent on YouTube.
The company works with operators to pre-load its browser – even though it is in theory reducing revenue from data. However, Opera says this is not how things work out. People spend the same amount while consuming more media content. In fact, they often spend more.
Want to be featured on the MEF Minute?
The MEF Minute is an award winning blog that provides a cross-ecosystem and international perspectives on all things mobile. With contributions from MEF's members and other industry experts it is a dedicated global news resource and thought leadership platform.
We welcome contributions from members and non-members across a range of formats including opinion pieces, industry views, stats, videos and infographics. MEF Minute offers a 360 look at any given topic impacting the mobile ecosystem whether that be from a MNO, enterprise, developer or provider perspective.