By mastering digital-first commerce, Wirecard has become one of the world's fastest growing companies. Now, it's turning its attention to bricks and mortar stores. MEF's Tim Green talked to Wirecard's EVP of global product strategy, Christian von Hammel-Bonten…
It's been said many times before that the world's payment processing systems were not built for digital. There was a time when most payments were local. The man in the shop knew you. And if you wanted credit, he would make a personal decision based on his relationship with you.
Then came cars and motorways and hotels and airports. People still wanted to get credit, but how could merchants know whom to trust? Along came the payment networks. If you had a card, and you paid your bills, they would 'vouch' for you.
But then came the internet. Suddenly, you could pay without a plastic card. You needed a password. You had to supply lots of details. The payment experience could be frustrating. Cyber criminals rushed in.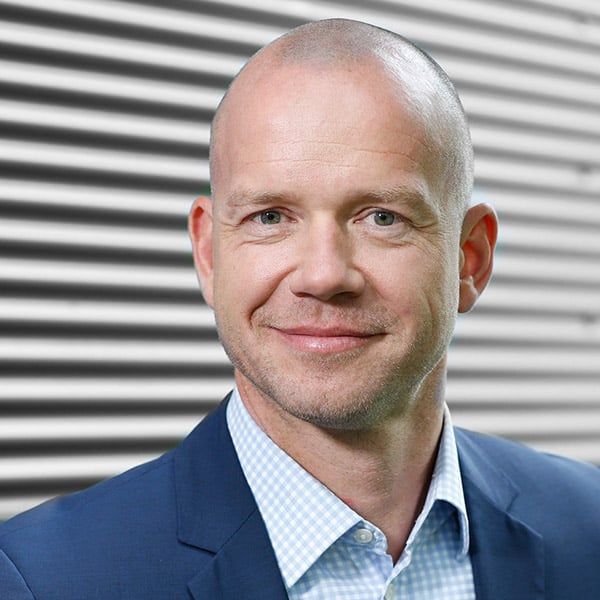 All of this disruption offered an opportunity for new players to emerge and re-imagine the payment experience. One of them was Germany's Wirecard. It launched in 1999. Today, it has 24,000 customers and connects to more than 200 international payment networks.
Its 1Q2016 revenue was up 32 per cent year on year to 210.1m euros.
It's hard to summarise exactly what Wirecard does in a sentence. The company essentially manages payments processing, but it has used this expertise to build products that include:
Payment acceptance
Mobile payment/PoS
Risk management
Issuing/card technology
Integration and Testing
Value-added services/loyalty
The diversity of its offering can be seen in a random selection of recent news announcements by the firm. In September, it entered into a partnership with Commerzbank to offer 'Purchase on account with pre-financing'. This lets online merchants get paid immediately rather than wait 14 days to receive payment from a customer.
   From the merchants point of view, there's so much you can do on the web to improve conversions and get close to shoppers. The high street is missing out on all this, and I think it will change.
Weeks earlier, it teamed up with Alipay to launch QR code-based payments in Europe. Then move lets high street retailers easily take Alipay payments from Chinese tourists. And last year, Wirecard provided the infrastructure and licences to help Number26 launch as a mobile-only bank in Germany.
Clearly, Wirecard has a firm grasp on the fast-changing landscape for payments, commerce and personal finance. MEF talked to Wirecard's EVP of global product strategy, Christian von Hammel-Bonten…
Mobile has already changed the way we pay and shop. What will be the next big disruption?
I think it will be when we move beyond mobile and start to see the innovation that's happened on the web moving offline. We're used to notifications and offers and personalisation and loyalty online, but not so much in store. So we'll see more app-based shopping on the high street.
How might this look to a customer?
Well, you would walk in and the shop's system would recognise your profile – maybe via a beacon – and know a lot about you. The agent could address you by name, know your size and preferences and so on.
But isn't this a bit intrusive? Do consumers want this?
I think they've come to expect certain standards of service online – returns, convenience, personalisation – and they don't get them in store so they are walking away. And from the merchants point of view, there's so much you can do on the web to improve conversions and get close to shoppers. The high street is missing out on all this, and I think it will change.
People miss old-style service. In Germany, we have little convenience stores called Tante Emma (Aunt Emma). They were places to chat, where the owners knew everything about their customers. In a way, Tante Emma was Facebook! Retailers need to bring that feeling back.
But can a system that knows your name really replace this kind of old-fashioned familiarity?
It depends how it's handled. Look at Uber. Your driver knows your name, and it's nice. Most people like that.
Doesn't this set-up require a specific retailer app? If so, how many apps can we expect people to use?
Obviously, people won't have apps for every shop they enter. However, the stores themselves can at least improve their own systems. Assistants should be able to check stock availability and link to e-commerce systems and process deliveries and so on. And they should be able take payments from the same system. That's where we come in. After all, there's no point having all this great service, then sending customers to stand in a queue for 20 minutes to pay.
One of the ways you're helping e-commerce retailers is with 'pre-finance'. How does this work?
Invoicing is a very popular payment method in Germany. Customers like to order first, return what they don't want and pay later. But this means some online retailers don't get paid for four weeks. It's a form of credit, really, and it creates a liquidity problem. Because we have a bank licence, we can step in to pay merchants immediately. Obviously, we charge a fee, but it's much less than securing credit from a bank.
Speaking of banking – Wirecard has been a key partner of mobile-first bank Number26. What's your view of how banking will evolve?
Mobile banking is really important, especially to Generation Z of course. There's still lots of improvement to come in user experience, and I also think we'll see more services bundled inside banking apps the way Number26 bundles in TransferWise, for example.
Banking will become more API driven. We'll see new products that pull in account information but aren't necessarily banks. Products like Outbank and Numbrs, for example, which are already very popular. And in future, they might now even be apps. They could be bots.
Finally, how is the Alipay launch going?
Extremely well. Transaction values and frequency is rising all the time and we have new retailers joining every week – the latest is Body Shop.
Alipay is an amazing product. Payment is just one part of it. It's really for organising your whole life. I think the Chinese have been incredibly advanced in creating it. But I'm not sure we in Europe could building anything similar. Not yet. We have a fragmented market with multiple languages and regulations, and an established payment system. But there's a huge Chinese tourism market here, so it's a really important service.