Today's phones do everything: take pictures, give directions, play music. So why can't they project movies? Seven years after writing about phone projectors, Tim Green is still waiting to own one…
Two years ago my family had a dream. We would build a cinema in our back garden.
OK, not a real cinema with seats and ushers and exorbitant popcorn. But somewhere we could sit on summer evenings and project movies in the muggy darkness.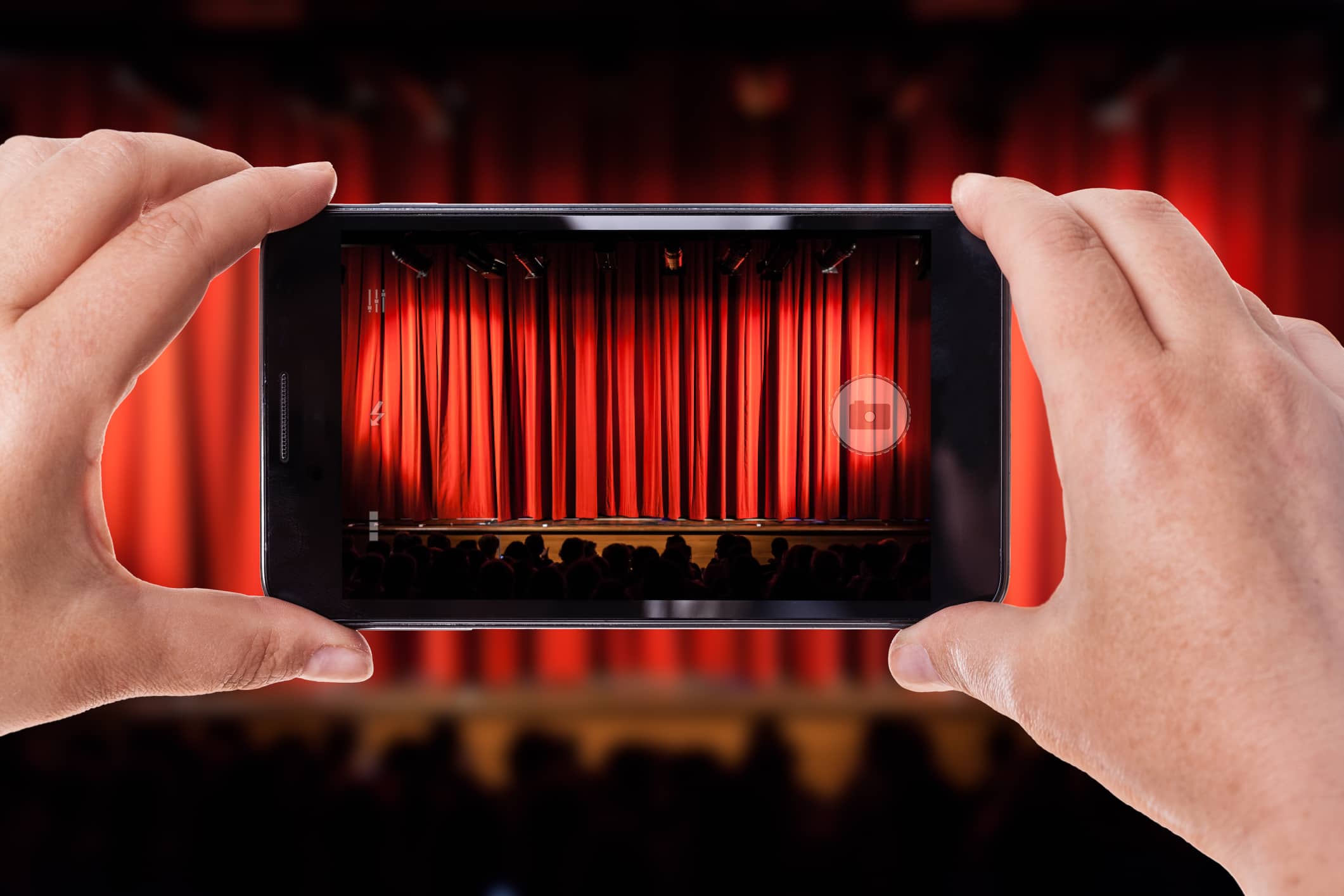 Oh the romantic visions I entertained. There we'd be, la famille Green, engrossed in Vittorio De Sica's Bicycle Thieves. Afterwards, we'd talk about the sting of poverty and the transience of material things.
 In nine years, the smartphone has taken control of everything – alarm clock, diary, camera, camcorder, satnav, map, MP3 player. The projector remains out of reach.
Then we'd listen to owls hoot as we dipped home-baked bread in olive oil.
Here's the reality. The projector's battery only lasts an hour, so we have to trail a hugely long power lead from the kitchen. This is a massive faff. We also forgot how loud the nearby train line is. Revving engines drown out the sound of the film. When it's warm enough to sit outside, it doesn't get dark till 9.30, so we can't get cracking till late. My Philips Pico projector is a piece of junk that only occasionally decides it will work with my laptop. Tempers fray.
Also, no one wants to watch Bicycle Thieves except me.
If only there was a solution. If only I could stream Italian realist cinema to my 4G enabled iPhone and throw the pictures on the wall. No long wires. No connectivity issues. Well, I can't. Which is disappointing because I was writing about projectors coming to phones seven years ago.
In 2009, pico tech was shrinking enough to sit inside handsets, and the phone makers were all over it. The breakthrough projector phone was the LG Expo, but even smaller OEMs like Micromax and Spice were trying it.
None broke through.
The next hyped device was Samsung's Beam in 2012. That also landed with a bang and exited with a whisper. Weird isn't it? In nine years, the smartphone has taken control of everything – alarm clock, diary, camera, camcorder, satnav, map, MP3 player. The projector remains out of reach.But this idea will not die. Last year, Lenovo revealed its Smart Cast concept, which not only projects but lets you interact with the image. That means you could project a keyboard and type on it. And a few days ago it rolled the tech into its modular Moto Z phone.
Then came rumours suggesting Apple could be up to something. French newspaper Le Dauphiné Libéré wrote about the iPhone maker's new lab in Grenoble, and its collaboration with STMicroelectronics.
Now, it turns out that STMicroelectronics is the company behind Smart Cast. Naturally this has got Apple watchers speculating (and hoping) that next-gen iPhone might do movie projection. Not a massive stretch given Apple's dedication to imaging tech.
Features Editor

MEF Minute

  
Of course, there is a strong counter argument. Projectors eat battery life and bulk out the phone a bit. And pico tech is hardly state of the art. The images can lack clarity and usually need darkness.
But I so hope those rumours are true. I used to love the cinema. Then I stopped going because of idiots texting instead of watching the stupid re-makes they paid to see.
Maybe it's time for the phone to rescue the medium it ruined.