From proximity payments, to carrier billing and P2P transfer, mobile money is snowballing. Apple, Android and Samsung Pay are all contributing to the gathering pace of adoption, whilst new models like payment from within chat apps are helping disrupt and distribute new mobile money services.
Here's the latest industry stats and facts that show how mobile money has taken shape over the last three months and growth forecasts in the short to long-term.
This article is taking from the fifth quarterly edition of MEF's Mobile Money eBulletin, available as a free download here.
1. As the NFC mobile wallet market heats up, consumers will make mobile NFC payments worth $240bn by 2021 according to a report by Strategy Analytics. And it expects consumers to embrace mobile wallets even more when they start to support coupons and loyalty cards.
2. 1.6 billion people will make person-to-person mobile money transfers by 2019 according to telco analyst firm Ovum. This rise will increase transaction value from $15.22bn in 2014 to $270.93bn in 2019, with international remittances being the bigger value generator.
3. The same report forecasts the global user base for P2P payments, proximity payments and m-commerce to grow from 689.99 million users in 2014 to 4.77 billion users by 2019.
4. According to the last annual GSMA 'State of the Industry Report on Mobile Money' (December 2015) 411 million people have a mobile money account. It also confirms there are 271 services in 93 countries with mobile money now available in 85 per cent of markets where less than 20 per cent of the population have a bank account.
5. The value of digital content in Europe purchased via carrier billing will rise from €2.6 billion in 2015 to nearly €14 billion in 2020, an average annual increase over the forecast period of 40 per cent according to Juniper Research.
6. Card network Visa Europe expects that 50 per cent of its transactions will be initiated by a mobile device by 2020 and one in five consumers will make a mobile payment every day.
7. The combined efforts of PayPal, Android Pay, Apple Pay and Starbucks will drive in-store mobile payments in the US up 54 per cent this year. In total, $23 billion will be transacted at physical retail from mobile wallets, according to a new report on mobile payments in the US by Packaged Facts.
8. According to this report by Smart Insights, the mobile payments market in Europe will pass 1 billion Euros in five years with Apple Pay, Samsung Pay, Android Pay and Google Wallet combining to grow the market by 50 per cent a year.
9. Mobile point-of-sale (mPOS) card readers will grow 20x between 2014 and 2022, according to this report from Transparency Market Research from 11.87 million units in 2014 to 245.21 million units by 2022. Much of that increase will come from growth markets like India, China, Brazil and Mexico.
10. The mobile payment market will grow by 37 per cent this year from $450 billion in 2015 to $620 billion in 2016 says TrendForce. The firm cites Apple Pay and Samsung Pay as critical to the rise of interest in mobile payments but also believes the banking and retail sectors hold the key to the evolution of the market. It references host card emulation (HCE) as crucial to the role of banks and acknowledges the emergence of merchant's own services such as Walmart Pay.
11. Tencent's WeChat messaging app already has 200m users that have registered their credit card with the service to use its commerce and P2P money transfer functions.
12. Starbucks continues to be the poster boy for mobile transactions by combining loyalty and payments, and now ordering with the launch of Order and Pay, in one convenient app. It processes over 9 million mobile app payments per week. In the US almost a quarter of all transactions are paid via mobile at the counter.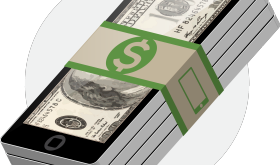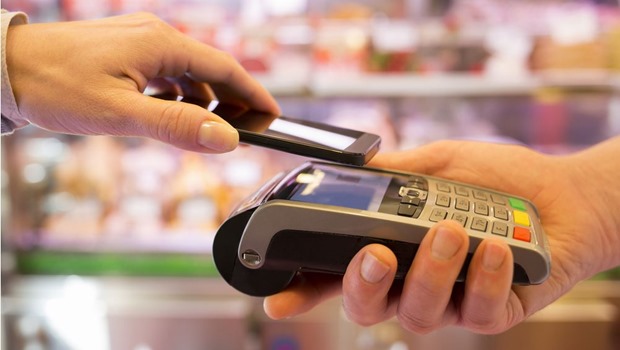 The quarterly Mobile Money eBulletin delivers both a useful resource and important perspective on what's happening in the sector.
Filled with insights, interviews and case studies from industry experts, we track the industry's news and progress around the globe to help understand how the global mobile money ecosystem is taking shape.