What lies ahead for the SIM market? How is India's GSM subscriber base? What is the market opportunity for healthcare wearables?

You'll find the answers to these and many more mobile data related questions in this week's MEF market stats round up…
Smartphone sales might be peaking but soaring demand for smart watches, clothes and health bands will ensure SIM shipments rise over the next four years.
5.6 billion SIM cards will ship globally by 2020, up from 5.4 billion that shipped in 2015, according to a new report. IHS Technology says SIM card shipments are expected to hit 5.6 billion in 2020, up from 5.4 billion in 2015.
Don Tait, senior analyst for IHS Technology, said: "There is an interesting move toward wearable devices as companions to smartphones and other mobile devices, such as smartwatches, health bands, glasses and smart clothes, which present a growth area for smart-card suppliers and mobile network operators."
The report highlights the changing nature of the SIM, pointing to the emergence of the embedded SIM card (eSIM) and the software-only form factor.It expects new smartphone models to include dual-mode SIM, which comprises both eSIM card and a removable SIM.
India's GSM subscriber base increased by 5.23 million in March 2015, according to the Cellular Operators Association of India (COAI). That brings the total to 773.92 million.
The numbers show how GSM has triumphed over CDMA as the dominant protocol in the country. The three CDMA players — Rcom, Tata and Sistema — lost a net 8.3 million subscribers in the same time frame.
The big GSM networks are Airtel, Vodafone, Idea, Aircel, Telenor, Videocon and MTNL. However, the report doesn't cover other players such as BSNL, Tata Teleservices and Reliance. During the month, Airtel increased its subscriber base to 251.24 million, with Vodafone at 197.95 million.
JPMorgan Chase and Bank of America have reported a huge spike in active mobile users. , The former reported its mobile banking base grew 19 per cent in the year. It's now up to nearly 24 million active customers.
Bank of America reported an 15 per cent annual rise to 19.6 million active users, and said it added 910,000 net new mobile users in the last quarter alone. Meanwhile Wells Fargo said mobile growth was in double digits to 17.7 million.
People start interacting with a mobile ad 1.5 seconds after it loads, even though the full ad often takes much longer to display. That's one of the findings of a report by the UK's Media Rating Council.
It tracked more than one billion mobile impressions from roughly 12 data sources for the study. And it told told AdWeek that the average load time for a mobile ad is five seconds.
There are also some differences between mobile web and in-app ads such as:
80 per cent of in-app ads load, and 80 per cent of those meet viewability requirements.
20 per cent of in-app ads are served but never load on a page.
74 four per cent of mobile web ads are rendered, with 50 to 60 per cent of those ads actually being defined as viewable.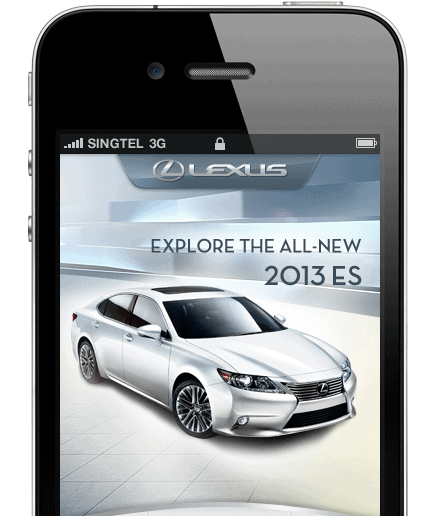 77 per cent of VR revenues this year will come from the three big premium launches: Oculus, HTC and Sony.
That's the headline finding of a new study from Strategy Analytics. But while the revenue will be skewed towards the trio, they will only sell 13 per cent of the 12.8 million VR headsets sold. Most of the sales will come from smartphone-based products.
Wearable devices are set to transform healthcare, and in the process annual shipments will scale from 2.5 million in 2016 to 97.6 million by 2021.
So says Tractica in a new report. It believes wearables will be employed to help treat chronic disease, remote patient monitoring, eldercare, and wellness.
Products will include fitness trackers and smart watches, and also emerging categories such as connected wearable patches, pain management devices, wrist devices, and posture monitors.
Research director Aditya Kaul said: "Wearables are seen as an extension of the digital transformation of healthcare, helping pharmaceutical companies to expand clinical trials, insurance companies to engage with customers by incentivising healthier living, and empowering patients by providing them access to their own health data."
Retailers in the UK have adapted faster to mobile commerce than their mainland European counterparts, according to new research from Accenture.
The Accenture Adaptive Retail report said 92 per cent of UK retailers have mobile-optimised websites, while 72 per cent offer apps you can buy from. That compares with a global average of 58 per cent.
As a result, Accenture reported that 42 per cent of UK consumers say it is easy to make purchases with their mobile devices. UK retailers also score well on delivery options, with 88 per cent (compared to a global average of 56 per cent) saying they offer next-day delivery.