Wikimedia is on a mission to spread knowledge across the world. It actively wants partnerships. But only if there's no money involved. Tim Green talked to Wikimedia's Smriti Gupta about the organisation's unique proposition…
If anything illustrates the minor miracle of Wikipedia, it's the remarkable story of Ram Prasad Joshi.
Joshi is a villager from Nepal, who doesn't have a computer and whose home is a three-hour walk to the nearest road. Despite this, he has made more than 6,000 edits to the Nepali Wikipedia. He did it all when working as a migrant worker using only his feature phone.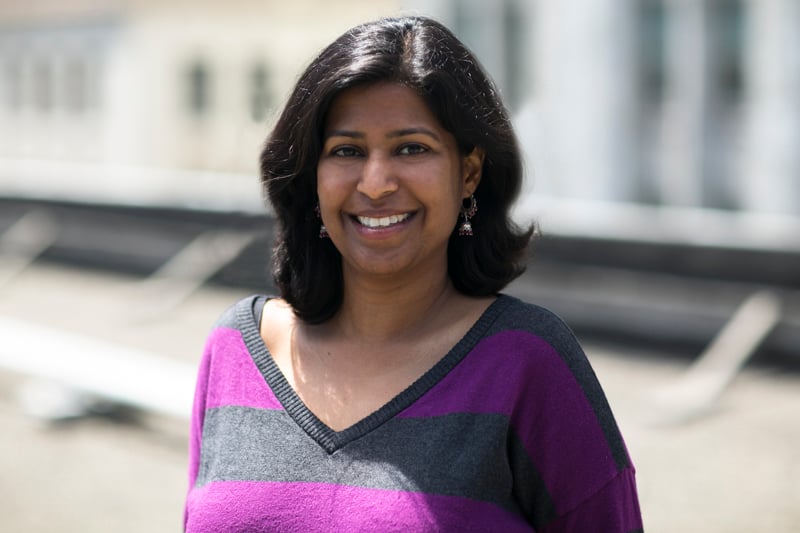 We get approached by organisations that want to start a partnership with a money-making angle. And when we say no, they are disappointed. But we then explain we can do a lot together without that commercial dimension
Joshi's contributions now reside on the largest collection of free, collaborative knowledge in human history. Today, Wikipedia contains more than 36 million volunteer-authored articles in more than 290 languages. Every month, Wikipedia is viewed more than 15 billion times.
And it's entirely free: Wikipedia is supported by volunteers around the world who contribute to the site and a non-profit organization whose funding comes entirely from donations.
For the small team running the Wikimedia Foundation (which manages Wikipedia and its associated properties), the key challenge is supporting the contributor network. Especially in growth markets.
After all, the English version of Wikipedia has 5 million entries. The Hindi version has 100,000. Shifting the balance means nurturing contributions from volunteers like Joshi.
Smriti Gupta, head of strategic partnerships for Asia and Eastern Europe at The Wikimedia Foundation, sums up the task. "Because he has somehow discovered Wikipedia, Ram Prasad Joshi has made a huge contribution to the Nepali Wiki. So as an organisation, we have to ensure we do that at scale – and that we reach every Ram Prasad Joshi in India or Nepal or any emerging market," she says.
So Gupta says the priority is reaching new readers and volunteers in growth markets. They fall into four groups:
People who don't have any internet access
People who do have online access, but can't afford it, don't see the value in it
People who are connected but not using Wikipedia – maybe through lack of awareness
People who access Wikipedia but can't find the content they want
She believes strategic partnerships will help Wikimedia to expand its reach.
It's why the organisation joined MEF. Being a member helps Wikimedia meet potential partners across the mobile value chain – from operators to device makers to legislators to content providers.
But what makes Wikimedia so fascinating and different is that, as a non-profit, it throws out the conventional wisdom when it comes to forming partnerships.
Basically, if you want a commercial relationship, you can't have one.
"We get approached by organisations that want to start a partnership with a money-making angle. And when we say no, they are disappointed. But we then explain we can do a lot together without that commercial dimension," says Gupta.
She explains that Wikimedia encourages these would-be partners to link to Wikipedia articles on their own services, and that partners can display the Wikipedia logo as long as they follow certain parameters.
However, since all content is free and the whole point of Wikipedia is to expand as wide as possible, companies are equally free to use Wikipedia content in their services  – just without official support.
Thus, Gupta says that some firms aggregate Wikipedia content and then sell it to operators as text alerts. Meanwhile, Google Play is littered with third party apps based entirely around re-selling Wikipedia articles.
"Legally anyone can monetise it, and many do," says Gupta. "Our goal is just to get our content out there."
Of course, the key to doing this in growth markets is accessibility. Cost and bandwidth are the main barriers.
This explains initiatives such as Wikipedia Zero, in which mobile operators agree to deploy Wikipedia in such a way that their users do not need to pay for data access. This service has officially launched in 64 countries with 82 operators. The organisation estimates that more than 500 million people can now access Wikipedia free of data charges.
Clearly, operators who support Wikipedia Zero do so in the interest of enriching the lives of their customers. However, not all of them grasp this immediately.
"Some telcos are very commercial," says Gupta. "They approach us as they would, say, Facebook and ask how many new users they are going to get by working with us. We can't make promises. We are asking them to help spread free knowledge. And to be fair, they accept that in the end."
Wikipedia Zero is important because it can be difficult to offer site content offline. The organisation cannot, for example, offer pre-loaded Wikipedia pages on devices because it is not permitted to curate content. That would constitute an editorial decision, and the Wikimedia Foundation has to be neutral.
Features Editor

MEF Minute

  
But it does have a much-loved app, and in 2014 it updated it to support content editing. This was a significant move given that many global users do not have access to a desktop PC.
Gupta says: "We need mobile-first contributors to know the app is editable so they can not only read Wikipedia, but also contribute knowledge back to it. That's a big topic for us, and the new app does address that."
Time to get Ram Prasad Joshi a smartphone.