This week the mobile world is at Mobile World Congress in Barcelona.  Here we bring together the news stories from day two that are shaping the mobile industry.
Today, https://mobileecosystemforum.com/wp-content/uploads/2022/07/MEF-Day-One-104-Large-1.pngsung launches its waterproof S7 and S7 edge, Sony puts an AI assistant in your ear, LG goes modular with its new G5 phone, PayPal sews up deals with mobile operators, Facebook is using AI to map homes for its Internet.org project and much more.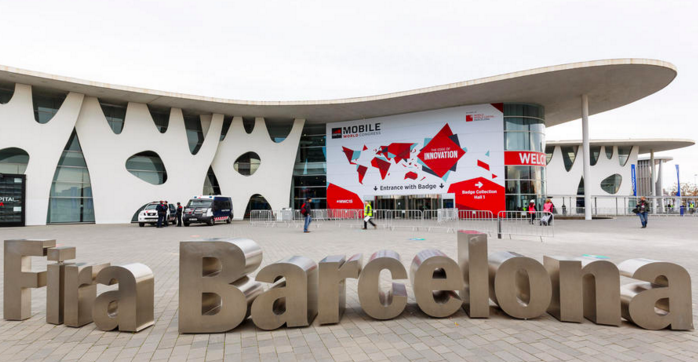 Digital payments service PayPal has announced the formation of new mobile wallet partnerships with telephone giants Vodafone and America Movil as it targets future growth following its spin-off by eBay.
The tie-ups are expected to be formally announced later today at Mobile World Congress in Barcelona by PayPal's chief executive officer Dan Schulman, attracted by Vodafone's 454m customer base and 286m subscribers at America Movil.
Such tie-ups will enable PayPal to expand beyond its current click and pay model for online purchases to become a more complete financial platform offering additional services such as international money transfers and purchasing items in stores by scanning their smartphones.
Sony has announced an earpiece that puts a virtual assistant in one of its owner's ears.
It brings smartphone technology closer to the artificial intelligence experience depicted in the movie Her. However, Sony will need to overcome the public's resistance to wearing Bluetooth headsets.
The Japanese company also unveiled smartphones that it says are the first to have technology that extends the lifespan of handset batteries.
https://mobileecosystemforum.com/wp-content/uploads/2022/07/MEF-Day-One-104-Large-1.pngsung has unveiled its latest Galaxy S7 flagship smartphones, bringing back favourite features as it aims to close out the top-end of the Android market.
The new Galaxy S7 and Galaxy S7 Edge Android smartphones, unveiled in Barcelona at Mobile World Congress, build on the design of last year's popular S6 versions but add IP68 waterproofing and a microSD card slot – two features the Korean company had become known for until 2015.
FOR YEARS, WE all pointed at LG's flagship phones and talked about their innovative designs. Most famous—and polarizing—was LG's decision to place the power button and volume rocker on the back of the phone, directly beneath your index finger. With the just-announced G5, LG has given us something else to talk about. The power button is still on the back, though the volume buttons have been moved to the side to make room for a fingerprint scanner. But that's not the big news.
This new LG phone has a modular design. The G5's bottom "chin" pops off, letting you swap in components such as a camera grip/battery and a Bang & Olufsen-branded audio module. The phone's swappable, quick-charging 2,800mAh battery attaches to the chin, and you slide the whole thing out like a chimp harvesting termites with a twig. You can pop the battery off of the chin, add it to another module, and pop it back in the phone.
Facebook CEO Mark Zuckerberg made a surprise appearance onstage during https://mobileecosystemforum.com/wp-content/uploads/2022/07/MEF-Day-One-104-Large-1.pngsung's keynote at Mobile World Congress in Barcelona Sunday.
During his remarks, Facebook's chief executive spoke about the company's vision for virtual reality and praised https://mobileecosystemforum.com/wp-content/uploads/2022/07/MEF-Day-One-104-Large-1.pngsung for its Gear VR headset, calling it the best mobile virtual reality headset available.
"One day you're going to be able to put on a headset and that's going to change the way you live, work and communicate," Zuckerberg said.
https://mobileecosystemforum.com/wp-content/uploads/2022/07/MEF-Day-One-104-Large-1.pngsung has ventured into the connected car accessories market with the unveiling of its Connected Auto dongle at the MWC on 21 February. The dongle provides users with the ability to connect their cars to the internet.
https://mobileecosystemforum.com/wp-content/uploads/2022/07/MEF-Day-One-104-Large-1.pngsung is by no means the first tech company to offer connected car features. However, unlike most of its rivals, the tech firm has developed a device that allows users with even older car models to seamlessly connect their automobiles to the internet.
LG and Intel have revealed that they are collaborating to develop and pilot 5G-based telematics technology for cars. The companies said they aim to be first to market with 5G-ready solutions. LG is the first company to supply telematics products that rely on LTE connectivity instead of older 2G or 3G based networks.
5G telematics delivers data more than 33 times faster than 4G LTE with latency expected to drop to about one tenth of current speeds. Software can be updated at high speeds through OTA (Over The Air) networks while videos and other multimedia content will see faster downloads through the car's infotainment systems.
Ford CEO Mark Fields is unveiling the new Kuga SUV and will confirm Ford's SYNC 3 connectivity technology is coming to Europe and commit to tripling Ford's engineering investment in semi-autonomous vehicle technologies as the company continues to expand its Ford Smart Mobility plan.
Fields' keynote at Mobile World Congress in Barcelona will focus on Ford's transition from an automotive company to an auto and a mobility company through Ford Smart Mobility – the company's plan to be a leader in connectivity, mobility, autonomous vehicles, customer experience, and data and analytics.
Fields will also confirm FordPass, the company's new customer experience platform, debuts this year in Europe. New partners for FordPass include BP and Mobile City, a leading mobile parking payment company. FordPass also will integrate Ford Carsharing, run with Germany's Flinkster Carsharing.
Google is partnering with a myriad of mobile operators in a move to expedite the rollout of Rich Communication Services (RCS) on Android.
The partnership sees the Internet giant team up with a number of global and regional carriers, including América Móvil, Bharti Airtel Ltd, Deutsche Telekom, Globe Telecom, Millicom, Orange, Sprint, Telenor Group, TeliaSonera, Telstra, Turkcell, Vodafone, and the wireless standards body GSMA.
"Operators have agreed to transition toward a common, universal profile based on the GSMA's RCS specifications and an Android RCS client provided by Google in collaboration with operators and OEMs," a press release issued during Mobile World Congress (MWC) in Barcelona reads.
Facebook's Connectivity Lab is using AI to create high-resolution maps of 20 countries in order for it to understand how best it can deploy internet to the 10 percent of the world that isn't connected.
As the technical side to Facebook's Internet.org project, Connectivity Labs mostly work on things like satellites and drones. The maps will serve as a guide for the team to decide what is the best way it can get internet to the offline populations by finding out exactly where people are living, down to a 5 meter accuracy.
For example, if a village was set along a riverside, it could be best connected by a string of point-to-point links, whereas in a more sparsely populated area, an unmanned satellite might be the best solution.  Similar to driverless cars, the drones that Facebook is building to supply internet connectivity need to have a pre-loaded route that is both efficient and accurate, as well as safe. This is why the maps need to be so detailed.