Tim Green singles out the news events that changed mobile payment in 2015. First, January to June…
Mobile-focused bank Number26 launches in Germany and Austria
Mobile banking apps are hugely popular, so the next logical step might well be mobile banks. In early 2015,
Number26
became one of the latest.
It offers an app with linked Mastercard card. It takes eight minutes to sign up, and the app logs details of every bit of activity. It also supports P2P payments to other mobile users.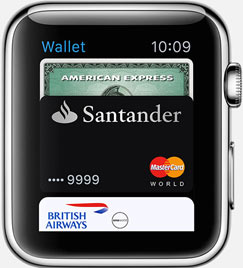 Can social commerce succeed? The jury is out, but if there's any social network made for payments it's Pinterest.
Number26 is one of a cohort of startups seeking to provide a digital alternative to high street banks. They include Moven, BankMobile and Simple in the USA, FIDOR in Germany, Alior in Poland, France's Hello Bank and the forthcoming Atom Bank in the UK.
US carriers sell Softcard to Google Wallet
The US-based cross operator JV – Softcard – always had its doubters. At the start of 2015, the organisation suddenly collapsed and was sold to Google.
Softcard (originally Isis) was launched by Verizon Wireless, AT&T and T-Mobile in 2012 as an NFC-based wallet for payments and offers, which was registered via the customer's SIM card. The product received a limited launch but struggled to capture the public. In the end, Google bought 'technology and intellectual property' from Softcard while AT&T, Verizon Wireless and T-Mobile agreed to pre-install its Google Wallet payments app on Android phones sold by the carriers this year.
Soft card wasn't the only operator payment JVs to disappear in 2015. There was also Weve (UK) and Valyou (Norway).
Apple enables 'pay by watch'
The era of smart watch payments launched in 2015. The Apple Watch finally went on sale, and with it the ability to make a contactless payment with a tap of the wrist.
Users need to own an iPhone 6, 6 Plus, 5, 5c or 5s. They then open the Apple Watch app on their iPhone (part of the upgraded iOS). Then they tap on Passbook and the Apple Pay to assign a credit or debit card to be used by their Apple Watch.
Thereafter, watch owners can pay with the watch without necessarily having their phone nearby. The device has its own NFC chip.
By the end of the year other watchmakers had launched smart devices – TAG, Guess, Swatch –  and the latter had enabled NFC payments too (though only in China).
Jack Ma takes the stage to reveal 'smile to pay'
The CEO of the e-commerce giant Alibaba, Jack Ma, previewed facial recognition at CeBIT. On stage, he took a selfie and claimed his pic alone had processed a live payment.
The technology, called Smile to Pay, is still in beta and will be usable not just on Alibaba but on any transaction using the Alipay Wallet service.
Pinterest introduces buy button
Can social commerce succeed? The jury is out, but if there's any social network made for payments it's Pinterest. The company unveiled a 'buy' button in 2015.
Pinterest uses a pin-board metaphor to let users assemble pages of things they like. It has a large female user base. The launch of the blue buy button means users can make purchases without leaving the website/app. They can also narrow their searches by scrolling up and down to set their preferred price range. Pinterest is using Stripe and Braintree to handle the payment processing.
Apple expands Apple Pay to UK
Less than nine months after its US debut, Apple took Apple Pay to Europe.
It launched the service in the UK, supported by HSBC, Santander, Natwest, Nationwide, First Direct and others. However, there was no Barclays – and still wouldn't be six months later.
Though data suggested Apple Pay had struggled in the US, some observers believed it might have it easier in Europe, where consumers are far more comfortable with contactless.
It is unclear whether Apple Pay is getting a rev share from the banks. The firm is said to receive 0.15 per cent per transaction in the US. However, European rules on card 'interchange' fees may have made this hard to duplicate.
Facebook switches on P2P payments inside Messenger
Chat apps are used for payments across Asia Pacific. But in the west? Not really.
That changed in the summer when Facebook switched on
P2P transfers in its own Messenger app
. Users can add their debit card information in Messenger's settings section can send payments by starting a conversation with one or more friends, picking the "$" icon that appears in the row above the software keyboard, and tapping "Pay."
Google reveals Android Pay
Features Editor

MEF Minute
At its annual I/O conference, Google previewed its Android Pay system, which will be baked into the next version of its OS, Android M.
The concept is similar to Apple Pay in that in-store transactions are made via NFC and the actual card number isn't shared with merchants. Android Pay also uses fingerprint verification (where available) and can be used to speed up mobile web and app payments.
The crucial difference with Apple Pay is in the storage of the 'secure element'. While Apple keeps all the sensitive data in a secure enclave inside the device, Android Pay puts some of it in the cloud (using host card emulation).What this all means is that any app or site maker will be able to include Android Pay as a quick and easy payment option.