How many of us will be using the mobile internet next year? What's the value of mobile location based services? How will wearables impact the payment space?

You'll find the answers to these and many more mobile data related questions in this week's MEF market stats round up…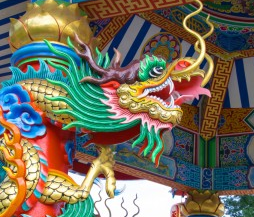 44 per cent of the world's population will have access to the Internet in 2016 – and more than two billion will be using mobile devices to connect.
That's the big takeaway from a new IDC infographic. It says China, India, and Indonesia will account for almost half of the gains in access thanks to lower-cost devices and inexpensive wireless networks. Over the next five years global growth in mobile connectivity will grow by more than 25 per cent per year.
IDC says that dramatic new channels are needed to connect the remaining 4 billion people. It notes that Google, SpaceX, and Facebook among others are working on solving this with high altitude planes, balloons, and satellites.
The analyst also outlines what people are doing online. It says more than two billion use email and read news. And it notes that, in 2015, more than $100 billion was  spent online on each of the following categories: travel, books, CDs and DVDs, downloading apps, and online classes.
R
ead
more…
Enthusiasm among individuals and enterprises will push the market for mobile location-based services to $26 billion by 2020. That's 2.5x the market worth in 2015.
So says a new report from MarketsandMarkets. It says the growth represents a rise in CAGR of 20.9 per cent over the next five years. The major drivers are device penetration, government regulations and standards for emergency responses, and improved internet connectivity.
North America is expected to hold the largest market share and APAC is expected to grow at the highest CAGR from 2015 to 2020.
Mobile payments are gaining such acceptance among consumers in North America, Japan and Western Europe that half of consumers in these regions will use them inside three years.
Gartner notes there are three types of mobile wallets available now: smartphone or wearables-based payments, branded mobile wallets from banks or credit card providers, and branded mobile wallets from retailers such as Starbucks.
It says cloud based wallets will emerge strongest, rather than those tied to the device using NFC. "Any mobile payment wallets that are tied to the device will have limited adoption…" says Annette Jump, research director at Gartner. "Instead, cloud-based solutions will have a better chance to succeed as they can reach a wider audience and can support many use cases beyond face-to-face or in-store options."
There was a time when companies were wary of iOS, preferring to support BlackBerry or Windows for mobile enterprise tools.
Not any more. According to an analysis of two million mobile app installations by app management company Apperian, 73 per cent of enterprise mobile app deployments run on iOS, while 26.5 per cent are Android-based and just 0.3 per cent are made for Windows.
The findings seem to reflect the 'bring your own device' trend and indicate that corporate users are choosing iOS devices over other platforms. The numbers contrast with overall market shares: IDC says Apple's share is just 13.5 per cent worldwide.
Apperian says the mean number of apps companies have deployed is up to nearly 35, while the median number is 13. It also reports that the majority of enterprise apps are developed for mobile-oriented business roles, such as Sales and Marketing (17.7 per cent) and Field Services (15.3 per cent).
More than 75 per cent of TV-style content will be watched through app-based services in mature markets inside three years, says Gartner.
The rise of services like Netflix and Hulu Plus, which are mostly watched through apps, and the emergence of app-based viewing devices like Apple TV is revolutionising viewing habits.
Derek O'Donnell, senior research analyst at Gartner, says: "We expect that this phenomenon will continue to accelerate over the next three years, putting pressure on the revenue of pay-TV operators, particularly from premium channel subscriptions."
Gartner says traditional broadcasters will need to provide application-based functionality for their content in order to remain competitive.
China's enterprises are using mobile tools to carry out business, to the tune of 24.2 billion yuan in 2015.
A research report by Beijing-based Analysys International says the market for procurement made through mobile tools rose by 79.3 per cent year-on-year.
"Online procurement with advantage of transparency, convenience and supporting data analysis services will help enterprises, especially smaller ones which do not have team devoted to procurement to reduce their operational cost and enhance efficiency," the report said.