In our 5 minutes with profiles, MEF members talk about their business, their aspirations for the future and the wider mobile industry. This week, MD & CEO, Rohith Bhat introduces Robosoft.
What does your company do?
Simply put, we empower businesses to succeed by crafting great mobility solutions. We partner with global corporations and hot startups to plan, design and build amazing mobile and digital experiences. We strongly believe in the power of mobility in transforming businesses and offer end-to-end solutions in strategy, design and engineering. We work with prestigious clients like ESPN, National Geographic, Viacom and more across Consumer Mobility, Enterprise Mobility and Games & Entertainment.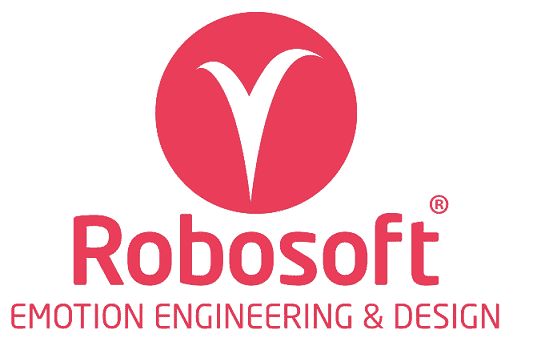 When did Robosoft launch and what growth have you seen?
We launched in 1996 as a Mac development centre but forayed into  mobile development from 2008 onwards. Since then we've grown on all parameters – revenues, people, offices and customers served. We have also ventured into product development through separate companies. Our growth has been endorsed with two rounds of funding from leading VCs.
[youtube https://www.youtube.com/watch?v=mWz7XQaA-P8&w=480&h=270&align=right&rel=0]What are your main goals?
Currently, our goal is to expand our presence with near-shore capabilities in the US. We aim to grow rapidly across all three focus segments.
Where do you see yourselves in three years' time?
The mobility industry is undergoing a strategic shift currently. We feel that increasingly clients will look to partner with companies who can offer end-to-end solutions with offerings like Mobility Centres of Excellence functioning as extended operations of a business. Companies will see capabilities beyond mere coding and prefer partners who offer cutting edge design, complex engineering and insightful analytics. We would like to position ourselves as the go-to partner for such end-to-end mobility solutions.
What aspect of mobile is most exciting to you right now?
Businesses have long realized that parity in product offerings is  a given. What creates brand preference is the user experience of a product or service and mobility 'solutioning' plays a key role there. It is interesting to see businesses strive to create that differentiation through design – and by that I don't mean just looks.
What's the most critical issue that will hit mobile within the next 12 months?
The clear trend I am seeing is the convergence of product & marketing. Earlier, average products could possibly taste success thanks to great marketing. Today, thanks to analytics, virtually every aspect of the product is measurable including user acquisition strategies, app installs and app usage. That puts pressure on app developers to build these aspects into holistic product development.

Rohith Bhat


MD & CEO

Robosoft

 
Apart from your own, which mobile companies are the ones to watch in the year ahead?
I think any company which can not just understand but master 5 key factors will succeed: design, understanding customer's business domain, solid backend, crafty user acquisition strategies and monetization. There is no clear winner in this space…there is room for many players who can excel with these combined offerings.