Each week the MEF team curates mobile stories from around the world. Essential news you may have missed, the latest market insight & data nuggets, the Global Mobile News Round-up offers an instant international mobile content and commerce snapshot.
---
 Global News Stories
---
Memeburn
Right now, the global smartphone market seems pretty set: Samsung and Apple are top of the pile and a bunch of Chinese players, including Huawei, Lenovo, and Xiaomi, are fighting for what's left of the pie. But things can change very quickly. We're all well aware of the travails faced by BlackBerry in recent years. And Nokia, once the largest mobile player on the planet, doesn't even feature in the current smartphone landscape. So even though things seem pretty settled, there is still plenty of space for mobile disruption in 2015.
---

Nearly every week we read about another high-profile hacking story on the news. From major attacks such as Heartbleed to iCloud's targeted celebrity hack, it's not surprising that consumers just don't trust mobile security. Mobile devices are continuing to boom, and with no sign of that abating, security is in need of a radical revamp if we are to avoid throttling the mobile economy.
We conducted a consumer survey to uncover just what effect this mistrust is having on the mobile economy. Surveying 2,000 UK consumers (Atomik Research did the legwork), we found that over half (53%) would never use mobile banking services, while many are avoiding the use of any mobile financial services at all – including PayPal and mobile transfer apps.
---

EBay and PayPal took a big regulatory step toward their breakup today with the filing of a Form 10 with the Securities and Exchange Commission.
EBay and PayPal plan to split into two separate, publicly-traded companiesin the second half of 2015. Because the companies will be selling stock, the SEC has an interest in seeing that the split-up is done correctly and transparently.
"The separation of PayPal from eBay will provide strategic flexibility to set up each standalone company for success while preserving the synergies between the two companies and minimizing dis-synergies," the companies said on their respective blogs late Wednesday.
---
Google is considering making what several sources close to the situation describe as a "strategic investment" in Jawbone, the high-profile San Francisco maker of a number of wireless and wearable devices such as the Up fitness tracker.
The size of the investment and the implied valuation are not clear. In fact, sources said that the pair are still not in agreement as to either, and talks are preliminary and could result in no investment at all. Also: Google is not, as some have speculated, considering buying Jawbone.
(In addition, Jawbone has also been talking to a number of other strategic investors recently.)
But, in its latest round of funding efforts to complete a $250 million investment round, the longtime startup has been pegging its value at upward of $3 billion.
---
Everyone can see the potential of spocial payments.
People are on social media all the time. Surely sending money to friends/followers (given that you can be confident of their identity most of the time) is quick and trustworthy. It's why Facebook is looking so hard at payments, and why Twitter has already worked on various 'buy now' trials. Now, Barclays says it will be the first UK bank to allow people to pay friends and businesses, using just their Twitter handles.
---
Spotify knows a whole lot about what its millions of users are doing, when they're doing it, and where.
During a session at VentureBeat's Mobile Summit here today, Spotify vice president of North American advertising Brian Benedik said that thanks to its requirement that every user — paying or non-paying — sign in to use the service, it collects an "enormous amount of data on what people are listening to, where, and in what context. It really gives us insight into what these people are doing."
---
The enterprise Internet of Things will be the largest of the three main IoT sectors  — enterprise, home, government — as defined by BI Intelligence, Business Insider's research service.
That's because businesses have the capital and reach to purchase IoT devices and services on a large scale. They will see benefits from the IoT accrue fast enough to spur further adoption and investment.
Read More…(report)

---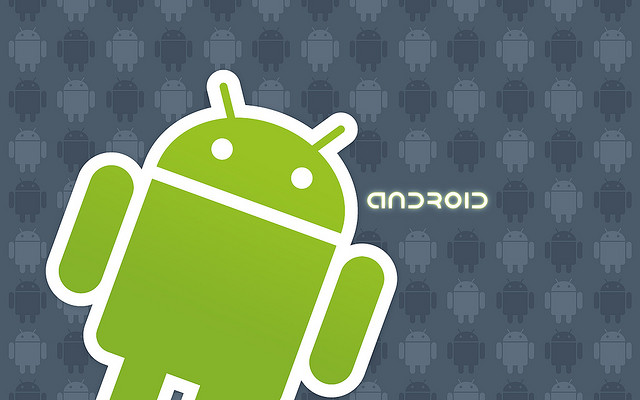 A source close to the matter told Ars on Wednesday that Google will be announcing a new payments API that will be called Android Pay at Google's I/O conference in May. The platform will power in-store and in-app payments for third-party apps.
Android Pay will allow companies to add a mobile payments option to their app, to which users can upload credit card or debit card information, so that payments become single-tap transactions within the app. In addition, a company adopting the Android Pay API will be able to allow tap-to-pay transactions in brick-and-mortar stores. This function will rely on Google's Host Card Emulation (HCE), which makes it easier for third-party apps to take advantage of Android phones' Near Field Communications (NFC) chips.
---
Global News Round-up – These articles are not written by MEF and do not represent any views of individuals, members or the organisation.
---