Each week the MEF team curates mobile stories from around the world. Essential news, the latest market insight & data nuggets, the Global News Round-up offers an instant international mobile content and commerce snapshot.
---
 Global News Stories
---

New privacy guidelines introduced this week address the tracking of mobile users' in-store activities while also laying the groundwork for protecting consumers as retailers look for ways to engage with smartphone-wielding shoppers.
---
The tablet category is continuing to eat the PC's lunch, albeit it's a large lunch so the feast is taking a while. Analyst Gartner expects worldwide tablet shipments to grow 53.4% this year, with shipments reaching 184 million units. And while traditional PCs are still shipping a lot more units (303,100 forecast for this year), those shipments are continuing to decline — predicted to be down 11.2% on 2012 shipments.
---
New stats from comScore's MobiLens report say the European mobile retail audience grew by 43 per cent over the past year, with 20 percent of smartphone users accessing online retail sites and apps using their device.
One in seven of them completed a retail transaction on their mobile phone in a month. But drill deeper into what these users are doing in store and the results get even more intriguing. Apparently, 36.6m EU5 smartphone users take pictures of a product while in a store during the month.
---
Mobile, as a term, might encompass both smartphones and tablets, but it's worth remembering that, in many ways, the two are very different.
According to a Mojiva survey, 62 per cent of UK tablet owners exclusively use the device – rather than their mobile phone – to watch TV and video content, and 49 per cent only read on the device. These are both presumably due to the larger screen size, but 44 per cent of respondents also said they would only make a retail purchase on their tablet.
---
Does it pay to be an Android app developer? How do revenues on Android compare to those on Apple's mobile platform, iOS? For a couple of years, app marketing and analytics firms have estimated the size of the Android-iOS monetization gap using various definitions of revenue, and their conclusion has always been that Android falls short.
---

China Mobile has reported a nearly 9% decrease in Q3 profit, blaming the impact of competition from both OTT providers and rival operators. The company revealed it earned a profit for the quarter of 28.4 billion yuan ($4.66 billion), down 8.8% year-on-year, despite a 12.5% increase in revenue to $159.9 billion yuan. Bloomberg notes that the quarterly profit decline is the company's biggest since 1999.
---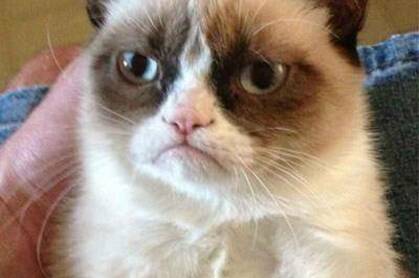 40 per cent of YouTube streams are being delivered to mobile devices, to Google's delight – though this could seen as a failure to get beyond blink-and-you'll-miss-it cat videos into something more profitable.
The numbers came out during a Google earnings call late last week, which showed the Chocolate Factory beating estimates to turn in almost $14.9bn in revenue for the last three months.
---
Apple's decision to include a fingerprint scanner in the newiPhone 5S may or may not have convinced you to buy one, but it marks another step forward in biometrics and the fusion of phone and user. It's not beyond the realms of possibility that the next decade could see advances that feel like they're straight out of the pages of a sci-fi novel.
---
Just 47% of mobile phone owners purchase from retail stores on a weekly basis, a figure significantly down from 73% in 2010.
These figures come from a consumer study by eDigitalResearch and Portaltech Reply, so bare in mind these are third party stats canvassed from 1,011 responses, however the numbers do follow the general trend of ecommerce growth and the decline of high street sales figures.
---
Global News Round-up – These articles are not written by MEF and do not represent any views of individuals, members or the organisation.
---